Chile: President Removes Marijuana From List Of Hard Drugs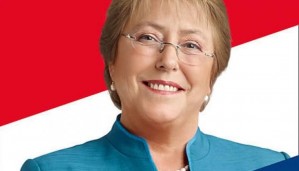 By Steve Elliott
Hemp News
Chilean President Michelle Bachelet has signed into law an executive order that removes marijuana from the South American nation's list of hard drugs.
The move -- a policy has been widely discussed in the United States, but hasn't yet been implemented -- comes after years of legal limbo for Chilean medicinal cannabis patients who couldn't legally acquire marijuana, even when prescribed by doctors to relieve pain or other conditions.
While cannabis has been decriminalized in Chile for some time, users, including even pain patients, have continued to face legal repercussions. As recently as last month, a mother was separated from her newborn child for smoking weed.
"They have violated my rights as a mother," said Sindy Melany Ortiz reports the BBC. "I use this drug only for the pain in my arms, it was recommended by a medical professional to me and I am absolutely not a drug consumer." Ortiz was reunited with her baby after 12 days, but only under strict conditions, reports 24 Horas.
Bachelet's executive action will probably help remove some red tape from the medical marijuana system; it could also coincide with a legislative push to legalize cannabis recreationally.
Photo of Chilean President Michelle Bachelet: MercoPress