Indiana: Sheriff's Deputy Arrested For Meth, Selling Marijuana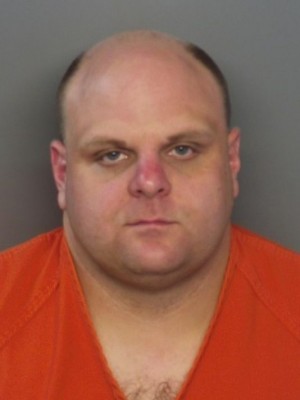 By Steve Elliott
Hemp News
A Marion County, Indiana sheriff's deputy was arrested on charges of possessing methamphetamine and dealing marijuana with the help of a confidential informant, police said last month.
Jed Adams, canine handler and a seven-year veteran of the sheriff's department, was arrested after an informant set up a meeting with Adams, according to the Plainfield Police Department.
Police said Adams showed up for the meeting and supplied the informant with illegal drugs.
Adams is also facing a preliminary charge of official misconduct.
Sheriff John Layton fired Adams' ass, the department announced in a press release, although they didn't put it exactly that way.
Photo of Jed Adams: Marion County Sheriff's Office