Illinois: Impact Of Medical Cannabis On Patients To Be Evaluated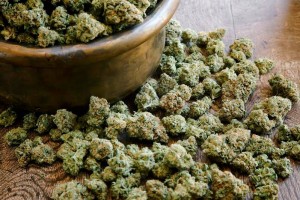 The choices, attitudes, and experience of medical cannabis patients in Illinois will be documented in a first-of-its-kind study through January 8.
Revolution Cannabis Analytics, a newly formed division of Revolution Enterprises, an Illinois-based company that manages two state-of-the-art cannabis cultivation and laboratory facilities in Central Illinois, will perform the study.
Revolution Enterprises said it formed Revolution Cannabis Analytics "to better understand the unique effects of cannabinoids and the types of relief they may provide to patients suffering from certain conditions." Certain cannabinoids, a class of compounds found in the cannabis plant, may be beneficial in the treatment of various health conditions, according to a growing body of research.
Illinois, which allowed for the first sales of legal cannabis Nov. 9, has 3,600 registered patients for the state's pilot program, according to the Illinois Department of Public Health. In addition, almost 29,300 persons with debilitating conditions have started the patient application process since IDPH began accepting applications on Sept. 2, 2014, data show.
"By using information captured through Revolution Cannabis Analytics, we will create the next generation of Revolution genetic varieties to precisely address specific debilitating conditions," said Revolution Enterprises CEO Tim McGraw. "This program will help Illinois to lead the world in the collection of analytical data and patient feedback as it relates to the science of cannabis."
Revolution Cannabis Analytics is partnering with four state-registered dispensaries to administer surveys to voluntary medical cannabis patient participants. The anonymous surveys will be available from participating dispensaries for patients to take home and complete on their own time. Surveys will be collected from Dec. 7, 2015 through Jan. 8, 2016.
Participating dispensaries are:
• The Clinic Mundelein, in Mundelein, Ill.;
• EarthMed, in Addison, Ill.;
• Salveo Health & Wellness, in Canton, Ill.; and
• Herbal Remedies, in Quincy, Ill.
"Collecting patient data will benefit the patients, the cultivators and the dispensary operators alike," said Ben Kovler, CEO of GTI-Clinic Illinois, owner and operator of The Clinic Mundelein. "It is vital to understand how the products are working for our patients.
"We are excited about helping to improve the overall patient experience and provide beneficial information to bring additional relief to those in need," Kovler said.
Revolution Cannabis Analytics is comprised of research scientists studying the unique effects of various cannabis varieties through physiological measurements focusing on such areas as mental function, inflammation, immune function, stimulation and sleep, metabolism, and appetite arousal.
The Medical Cannabis Patient Survey asks patients to rate their experience with each strain they purchase from the dispensary, focusing on symptoms associated with pain, sleep, nausea, and more. The survey also collects basic patient demographics such as age range and zip code.
"The results of this research will help us to better understand the effects of unique cannabinoid and terpenoid profiles so that we can breed and formulate accurate cannabis medicines for specific conditions," said Revolution Enterprises Chief Operations Officer Dustin Shroyer.
As states move to adopt medical cannabis legislation, each is tasked with developing its own regulatory framework. Illinois created strict controls within its pilot program to ensure the production of high-quality medical cannabis, including the implementation of third-party testing and labeling requirements. The results of lab testing are printed on all medical cannabis labels, meaning patients -- and researchers -- can trust what is on the label is reflective of the package's contents.
"Unlike many other medical cannabis states, Illinois' strict testing and labeling requirements allow us to conduct this groundbreaking research by knowing the exact cannabinoid content of each strain sold," Shroyer said.
The Illinois patient survey precedes a larger, international medical cannabis patient clinical study Revolution Cannabis Analytics said it will announce in the coming months.