U.S.: Survey Of Teens Finds No Change In Marijuana Usage Rates For Past 5 Years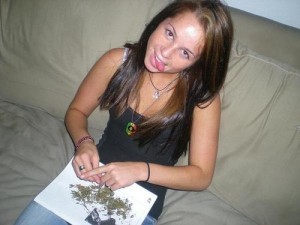 The results of an annual survey of U.S. middle and high school students released Wednesday refute claims that reforming marijuana laws and debating legalization will lead to increased marijuana use among teens.
According to the Monitoring the Future Survey sponsored by the National Institute on Drug Abuse (NIDA):
· Rates of daily marijuana use by 8th-, 10th-, and 12th-graders, as well as monthly use by 12th-graders, did not change from 2014 to 2015 and have remained unchanged since 2010.
· The rate of monthly marijuana use by 8th-graders did not change in the past year, but has dropped significantly since 2010.
· The rate of monthly marijuana use by 10th-graders appears to have dropped significantly from 2014 (and 2010) to 2015.
The survey also found a decline in the number of teens who perceive "great risk" in marijuana use, negating the theory that softening perceptions of harm will result in more teens using marijuana.
"Many young people recognize that marijuana is less harmful than alcohol and other drugs," said Mason Tvert, director of communications for the Marijuana Policy Project (MPP). "But they also understand that it is not okay for them to use it.
"For decades, teens had an artificially high perception of risk that stemmed from exaggerations and scare tactics," Tvert said. "Now that there is more information out there and it's not limited to horror stories and propaganda, they are developing a more realistic view.
"The goal of marijuana education should not be to increase teens' perception of risk," Tvert said. "It should be to increase teens' understanding of marijuana.
"A lot of marijuana laws have changed over the past five years, but rates of teen marijuana use have not," Tvert said. "It's becoming harder and harder for our opponents to make the case that rolling back prohibition will lead to increased use by teens.
"The evidence simply does not support the theory that reduced perceptions of risk result in more use among young people," Tvert said. "It's time to stop using teens as a shield to fend off sensible marijuana policy reform efforts."
Photo: Smoking Pagoda