Kentucky: State Senator Proposes Bill To Legalize Marijuana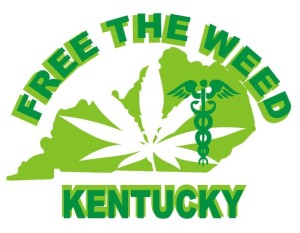 By Steve Elliott
Hemp News
Recreational marijuana use would become legal in the Bluegrass State in 2016 under if a new bill in the Legislature becomes law.
The Cannabis Freedom Act is being sponsored by state Senator Perry Clark (D-Louisville), and it would legalize cannabis use for those 21 and older, decriminalize growing, distribution, and public consumption, and place an excise tax on weed, reports Jackson French at the Bowling Green Daily News.
"Originally what inspired me was a group of retired Teamsters," said Clark. The union members knew that using cannabis was a cheaper and healthier alternative to costly pharmaceutical prescription painkillers, he said.
"They didn't want to be criminalized for something that shouldn't have been criminalized in the first place," Clark said.
His bill is heavily based on Colorado's Amendment 64, which legalized marijuana there in 2012, when it was approved by 55 percent of the state's voters. Colorado raised $100 million in taxes during the 2014-2015 fiscal year on recreational marijuana sales.
In addition, Colorado's marijuana arrests and citations have dropped 80 percent, and the state's tourism has increased by 10 percent, according to Clark.
"Since they legalized cannabis, everything's gotten better," he said.
Under Clark's bill, all funds raised from marijuana taxes would go to a new program called Kentucky Responsible Cannabis Use, which would then distribute the money to the state Department of Education, the Office of Drug Control Policy, the Law Enforcement Council and the General Fund, according to Clark.
"There are revenue needs in this state and no one's going to raise the tax," he said.
Under the proposed legislation, the state Department of Alcoholic Beverage Control would enforce the new cannabis laws, and marijuana would be controlled similarly to alcohol..
"There are 90 years of lies and distortions that say that cannabis is an evil plant," Clark said. "My bill is a bill to start an adult discussion on cannabis."
Predictably, Warren County Drug Task Force Director Tommy Loving, whose job depends on the Drug War, is opposed to the bill. Seemingly unaware of 21st century science disproving the idea, Loving claimed cannabis is a "gateway drug" which leads users to abuse other substances.
"I have yet to hear a recovering addict who didn't start with marijuana," Loving claimed. "I don't know what they've done over there [Colorado] other than expose people to another drug," Loving said, apparently unaware that marijuana has been easily available for decades.