Vermont: Milton Medical Marijuana Grow Facility Up And Running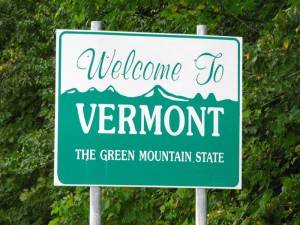 By Steve Elliott
Hemp News
Medical marijuana patients in Chittenden County, Vermont, now have access to locally produced cannabis after a grow facility has opened in Milton.
It took some time, reports Terri Hallenbeck at Seven Days, but the Milton grow facility is up and running, accordindg to Shayne Lynn, executive director of the Champlain Valley Dispensary and Southern Vermont Wellness.
Lynn's company runs two of the state's four licensed medical marijuana dispensaries, in Burlington and Brattleboro, and is continuing to use its older growing and testing facility in South Burlington, he said.
State officials turned down Rutland County Organics' request to move their dispensary from Brandon to Williston, hoping to tap into the larger Chittenden County market. State officials were concerned that patients in the Rutland County area would be left without convenient access, according to Lindsey Wells, Vermont's marijuana program administrator.
State dispensaries recently got permission to start home delivery, provided the Department of Public Safety approves their procedures, including safety precautions. Patients have to pick, and stay with, one dispensary (what if they are dissatisfied with the one they pick?), but marijuana delivery services aren't limited by a patient's location in the state.
Champlain Valley Dispensary will start delivering this month, according to Lynn. "We ran a want ad for drivers and got over 50 applications," he said.