Colorado: Cannabis Industry Facing Robust Growth, New Regulations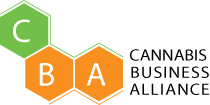 With Colorado marking the two-year anniversary of legalization for the adult-use/recreational marijuana market, the cannabis industry is predicting new milestones in both Colorado and the United States in 2016. With a burgeoning industry on the precipice of enormous growth, education and consumer safety will be a top priority for cannabis leaders as the industry expands throughout the country, according to the Cannabis Business Alliance (CBA).
"This year, the cannabis industry made great strides in protecting and educating the consumer," said Peggy Moore, chair of CBA and owner, Love's Oven. "The industry heard early on after legalization for the adult-use market about concerns of unintended access as well as overconsumption.
"We take our role in ensuring public safety very seriously," Moore said. "As such, we are working to bring best practices to the entire industry to ensure that all consumers are educated about how and when to consume cannabis, and how to avoid cases of accidental ingestion. The industry has embraced and furthered certified child resistant packaging, safety warnings on labeling and product testing, and will continue to promote this and other industry best-practices in 2016."
The Cannabis Business Alliance (CBA) offers the following observations on the rapidly evolving cannabis industry and an outlook for 2016:
Education and Safety: CBA promotes education on safe edible consumption with the "Start Low, Go Slow" public education campaign on edibles, positioning education and safety efforts at the forefront of discussions at retail marijuana stores throughout Colorado. This campaign will continue in 2016 as the industry furthers education on the topics of cannabis consumption protocols and proper cannabis storage techniques to keep our children safe.
Purchasing Regulations: Equivalency and purchasing limits will be a topic of discussion in the new year. In 2014, the Colorado Legislature passed House Bill 1361, which called for a study to be initiated to determine the equivalency of edibles and concentrates to the one ounce of marijuana purchase limit for adult use consumers. The law allows for purchasing a mix of edibles, flower and concentrates up to the restricted amount; however, milligram for milligram, an ounce of marijuana is not equivalent to the proposed allowance of edible purchases.
The equivalency requirement also creates significant challenges for enforcement, since Amendment 64 specifies that Colorado retail marijuana stores are not allowed to track customer identities, which enables a customer to visit multiple stores in a day or even the same store on a repeat visit, circumventing the purchase limit. In addition, the point of sale systems in most retail marijuana stores do not have the ability to systematically calculate mixed purchases against the restricted amount.
Efforts are underway by providers to upgrade the point of sale systems, and the Colorado Department of Revenue has delayed implementation of the new equivalency rules accordingly to October 2016. Purchasing restrictions for out-of-state tourists are also up for discussion in 2016.
Although any adult in Colorado is allowed to possess up to one ounce (or its equivalent) of marijuana, non-residents of Colorado are restricted to purchasing no more than one-fourth of an ounce in a single transaction. Washington and Oregon do not impose different adult-use purchasing restrictions for out-of-state consumers.
Stamping: The State Licensing Authority has proposed a Universal Symbol for Medical Marijuana and Retail Marijuana packaging and labeling, which is scheduled to go into effect on Oct. 1. This law would require that all packaging as well as edible cannabis-infused products be marked with the specific symbol.
In addition, proposed legislation is expected to be introduced this year regarding the shape and character of marijuana edibles, which would present ongoing challenges for innovation within the cannabis infused products market.
Pest Management: As more states legalize the production of cannabis, many cultivators grapple with the issue of managing pests in an industry that has no federal oversight. "In order to keep patients and consumers safe, the industry must tackle best practices and testing for pest management," reads the CBA's statement.
Retail Rules: Marijuana's acceptance into a retail environment sparked a new trend in edible sales. The Marijuana Enforcement Division's first annual report released in 2014 showed that 4,815,650 units were sold in the first year of adult-use cannabis sales.
As the demand for marijuana retailers rose, new dispensaries popped up almost daily, and by December 2014, the state had issued 833 Retail Marijuana Business Licenses and 1,416 Medical Marijuana Business Licenses. A Denver moratorium on new recreational stores, cultivation facilities and infused-product manufacturers is set to expire on May 1, 2016, but city regulators are asking the City Council to extend the freeze for two more years to give them more time to gauge the impact on the legal marijuana industry from a city management perspective.
Mainstream Acceptance: Overall support for legalized cannabis continues to grow both in Colorado and nationally. We also heard representatives from both sides of the political aisle go on record in support of legal cannabis in 2015.
As states continued to vote to decriminalize possession and legalize medical marijuana markets, the federal government took more notice, sparking a year of regulations and bills to be considered by Congress. Continued growth of the cannabis industry in 2016 is inevitable with the opening of additional medical and recreational markets.
As policymakers continue to reject the negative stigma surrounding the plant, the stage is set for further opportunities to open the conversation for regulation and legalization both at the state and national levels.
Tourist Influx: Many statewide officials having been crediting savvy marketing techniques as the reason Colorado tourist numbers have hiked over the past couple of years, however a recent study done by the Colorado Tourism Office showed otherwise. The study, which surveyed 3,254 tourists that vacationed in Colorado between April and September of 2015, revealed that 48 percent were influenced by the legal adult-use cannabis industry.
About the Cannabis Business Alliance (CBA)
The Cannabis Business Alliance (CBA) is an advocate and a resource for business owners, employees, patients and clients of the medical and adult-use marijuana industry.
"CBA promotes programs that will enhance the emerging marijuana industry's place in Colorado's business economy, create respect for the industry in the communities we serve, and support client and patient access, education and safety," the group's prepared statement reads.
For more information, visit www.cannabisalliance.org.
CBA Facebook
CBA Twitter