Oregon: 142 Marijuana Applications Received On First Day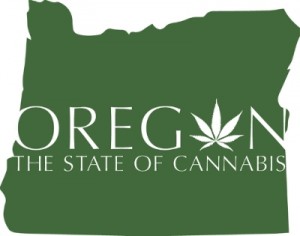 By Steve Elliott
Hemp News
Monday was the first day for license applications to enter Oregon's new recreational marijuana retail market, and the Oregon Liquor Control Commission had received 142 applications by 8 a.m. Tuesday morning.
Seventy-five of the applications came from growers, most of them planning operations in Clackamas, Jackson, Lane and Multnomah counties, reports Noelle Crombie at The Oregonian.
Oregon doesn't plan to cap the number of marijuana licenses it will issue. According to a report from the liquor commission, the state will issue a total of 850 recreational marijuana licenses by the end of next year.
Applications are being accepted from marijuana processors, wholesalers, retailers, producers, laboratories and researchers, but as of Tuesday morning, no labs or researchers had applied, according to the OLCC.
The counties with the largest number among all applicants so far, according to the OLCC, are Multnomah County with 30; Clackamas County with 18; Jackson County with 17 and Lane County with 16 applications.