Oregon: World Famous Cannabis Cafe Still Open Despite Clear Air Provisions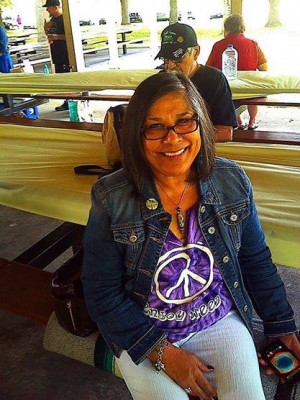 By Steve Elliott
Hemp News
Oregon's newly expanded Indoor Clean Air Act kicked in on New Year's Day, but the World Famous Cannabis Cafe in Portland remains open this week, hosting popular Stoner Bingo games and Thursday night jam sessions.
Multnomah County has already received a complaint about cannabis smoking in the business, and officials plan to send owner Madeline Martinez a letter reminding her of the law, reports Noelle Crombie at The Oregonian.
A county code enforcement officer will visit the cafe after a 10-day grace period to make sure Martinez has complied, said Multnomah County spokeswoman Julie Sullivan-Springhetti. The officer would outline the steps the cafe needs to take, and make an additional unannounced visit, she said.
Penalties could include daily fines of up to $500 for continued noncompliance, according to Sullivan-Springhetti.
A county public health official dropped by the club last month after hearing complaints about smoking in the establishment. That official, Erik Vidstrand, told Martinez that smoking and vaping cannabis would be illegal in her club after January 1.
Lawmakers this year expanded Oregon's 2009 Indoor Clean Air Act to prohibit using vapor pens and e-cigs in public areas. Marijuana was added to the law, which had targeted only tobacco.
The law includes exemptions for cigar bars and smoke shops, which must be certified by the state, but none for marijuana lounges, which doesn't seem quite fair since Oregon residents voted to make the stuff legal.
Martinez said cannabis clubs should be added to the list of exemptions. Portland lawyer Leland Berger said marijuana activists plan to lobby the Oregon Legislature this year for just such an exemption.
Martinez said her club is private, and therefore shouldn't fall under the new provision. Patrons are required to pay a membership fee, and IDs are checked at the door.
Photo of Madeline Martinez: Madeline Martinez/Facebook