Maine: School Board Allows Students Medical Marijuana On School Property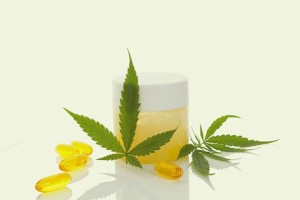 By Steve Elliott
Hemp News
The school board in Auburn, Maine, this week voted to allow students to be administered medical marijuana while on school property.
Maine voters legalized medicinal cannabis back in 1999, reports Crystal Haynes at Fox 25.
Effective immediately, students in Pre-K through high school who are authorized to use medical marijuana can be administered cannabis on school property by a parent or caregiver. The policy prohibits smoking, most most children who are authorized to use cannabis use edible extracts or tinctures.
Auoburn Superintendent Katy Grondin said school districts must make sure medical marijuana doesn't interfere with education. "It's what the doctor and the family decides is in the best interest of the child," she said. "We're not getting involved in it medically."
Morgan Fox of the Marijuana Policy Project (MPP) said laws that allow access to medical marijuana while in school are about providing kids with the medicine they need to be able to attend at all. "These kids, just because they're sick, shouldn't have their education interrupted," he said.
The Auburn school board' decision came two months after a New Jersey school became the first in the nation to allow medicinal cannabis. The Larc School in Bellmawr, N.J., instituted the policy after Genny Barbour, 16, who suffers from potentiall life-threatening epileptic seizures, fought for the right to take edible cannabis on school property. A nurse at the special education school provides Ginny with a midday dose of cannabis oil.
According to Nicole Snow of the Massachusetts Patient Advocacy Alliance, medical marijuana could be coming to Massachusetts schools, as well.
"Initially there's a lot of fear," Snow said, but she's seeing an increase in demand from parents for more natural treatments for seizures and autism.
"School districts are trying to find their way and navigate this landscape as laws develop and social norms change," said Francisco Negron, general counsel of the National School Boards Association, reports Patrick Whittle at The Associated Press. "This is a situation in which the changing social norms are ahead of the existing operational structure."
Graphic: The House of Cobraa