Colorado: Cannabis Industry Reaches Nearly $1 Billion In 2015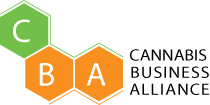 Cannabis Business Alliance applauds Colorado's impressive growth while noting regulatory challenges ahead
Colorado has released the cannabis industry sales report for 2015, with total sales reaching more than $996 million, an increase of more than 42 percent over the previous year.
The Cannabis Business Alliance (CBA) noted this impressive industry growth even as many of its members prepare for more regulatory challenges ahead.
"With greater growth and continuation of operators entering the industry, Cannabis Business Alliance members and Colorado operators have continually set the standard of the maturing industry nationwide, impressively thriving amidst increasing regulation, including stamping, equivalency, and pest management," said Mark Slaugh, CBA Board member and iComply CEO.
"Amidst these regulatory hurdles, CBA and its members continue to be committed to protecting the health, safety and welfare of the public," Slaugh said. "We are especially focused in protecting our adolescents and youth, by encouraging and actively supporting adult-use education, responsible parenting, and pragmatic and sensible regulations."
During the second full year of recreational cannabis sales, Colorado retailers sold more than $587 million of recreational cannabis and more than $408 million of medical cannabis. In 2014, the total sales of medical and recreational cannabis in Colorado added up to roughly $700 million, making this year's growth an impressive 42 percent.
Colorado's legal cannabis industry in has put the state in the black, with tax revenues and fees for 2015 topping $135 million. In 2015, Colorado voters agreed to allow the state keep the tax profits through Proposition BB, meaning Colorado will be able to use more than $35 million for construction of schools.
The new Green Rush has meant a substantial job market as well. Additionally, the Cannabis Business Alliance applauded the MED's commitment to increase staff and enforcement in 2016.
CBA said its policy concerns include:
· Stamping: "The State Licensing Authority has proposed a Universal Symbol for Medical Marijuana and Retail Marijuana packaging and labeling, which is scheduled to go into effect on Oct. 1, 2016. This law would require that all packaging as well as edible cannabis-infused products be marked with the specific symbol, In addition, proposed legislation is expected to be introduced in 2016 regarding the shape and character of marijuana edibles, which would present ongoing challenges for innovation within the cannabis infused products market."
"· Equivalency: "Equivalency and purchasing limits in Colorado turn every dispensary transaction into a math equation. The law allows for purchasing a mix of edibles, flower and concentrates up to the restricted amount; however, milligram for milligram, an ounce of marijuana is not equivalent to the proposed allowance of edible purchases."
"· Social Use: "CBA supports the initiatives that are finally being formed around the cannabis social use issue. It is an issue that is long overdue. Since 2012 and the passage of Amendment 64, CBA members have tried to reason with the legislature on defining cannabis consumption venues, regulating them, and exempting them from the Clean Indoor Air Act. The industry must be able to provide a safe haven for legal and responsible adult use. It is shortsighted to visitors to Colorado for legal marijuana and simultaneously entrap their use of marijuana by forcing them to consume in public spaces. In the absence of action by State officials to resolve this problem, CBA is tracking the emergence of local democracy to petition and pass City and County laws that provide regulated social venues for adults to consume their marijuana safely and responsibly."
"2016 will be a critical election year for the cannabis industry with the Presidential election and other key decisions on the ballot," a prepared statement from the organization reads. "CBA encourages every voter to get involved, get informed, and know where your candidates stand on legal cannabis."