U.S.: Senate Bill Would Reinstate College Aid To Students With Drug Convictions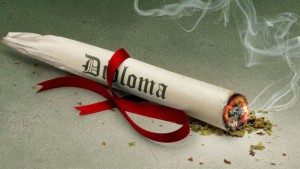 Hundreds of Thousands Have Lost Access to Education Since Aid Elimination Penalty Enacted in 1998
By Steve Elliott
Hemp News
A bipartisan group of U.S. Senators is pushing to repeal a Higher Education Act provision that strips college financial aid from students with drug convictions.
The Stopping Unfair Collateral Consequences from Ending Student Success (SUCCESS) Act, introduced by Sens. Bob Casey (D-PA), Orrin Hatch (R-UT) and Sheldon Whitehouse (D-RI) on Thursday, would eliminate the drug conviction question on the Free Application for Federal Student Aid (FAFSA).
Advocates pointed out that this student aid policy is another unfair and counterproductive example of the numerous collateral consequences that follow a drug law conviction and needlessly complicate the lives of people who are trying to recover from the twin challenges of criminalization and addiction.
Communities of color are also more likely to be impacted by this student aid policy in the same way that communities of color are disproportionately arrested and incarcerated for drug law violations. A diverse coalition comprised of several hundred education, treatment, civil rights, religious, and criminal justice reform groups have advocated for the repeal of this policy since it took effect in 2000.
"Blocking access to education simply doesn't reduce drug problems," said Betty Aldworth, executive director of Students for Sensible Drug Policy (SSDP), whose hundreds of chapters on college campuses have been working to overturn the aid elimination penalty since the organization's founding in 1998. "Education and job opportunities are among our best tools to fight the individual and community-level impacts of drug misuse, so student advocates, civil rights leaders and higher education officials have been pushing to repeal this senseless penalty for almost two decades."
"The drug war as a whole is an abysmal failure that causes so many harms to so many communities, and removing college financial aid from the battlefield is a good start," Aldworth said. "But many more fundamental changes to our nation's drug policies are still going to be needed even if this bill is enacted."
SSDP students' efforts succeeded in forcing Congress to scale back the penalty in 2006 so that it only affected people enrolled in college and receiving aid at the time of their convictions instead of also punishing people with past drug offenses.
"It's outrageous that hundreds of thousands of young people have been denied an opportunity at higher education over a drug law violation," said Grant Smith, deputy director of national affairs with the Drug Policy Alliance (DPA). "This harms all but the most privileged students, and runs completely counter to the national consensus that drug use should be treated as a health issue.
"It especially harms communities of color, who are disproportionately targeted for drug law violations, and perpetuates stigma against people who use drugs," Smith said. "This corrosive drug war policy is long overdue for repeal."
Individuals who apply for federal student aid using the Free Application for Federal Student Aid (FAFSA) are asked if they have been convicted of a drug law violation while they were receiving federal student aid. Individuals who answer "yes" must complete a confusing worksheet to determine further eligibility for student aid.
An unknown number of students may stop applying given the confusing multi-step process that must follow even though they may still be eligible for aid, or simply give up on applying for student aid after seeing the question on the FAFSA. Many more students are ultimately denied student aid after answering "yes" on the FAFSA.
The length of time that a student can be ineligible depends upon the severity of the conviction and can range from one year of lost aid to an indefinite suspension. Students who lose aid can restore it by completing an "approved" drug rehabilitation program or passing two random drug tests. Advocates point out that these programs are costly and time consuming and can force students who were otherwise enrolled in classes to drop out of school. Since 2000, more than 200,000 students have been denied financial aid to enroll in higher education because of this policy.
Hundreds of major organizations have called on Congress to fully repeal the aid elimination penalty, including the National Education Association, the NAACP, the Association for Addiction Professionals, the American Association of People with Disabilities, the American Public Health Association, the National Organization for Women, the American Council on Education, the United Methodist Church and the Presbyterian Church.
Last year, a task force created by a bipartisan group of U.S. senators said the aid elimination penalty is "inappropriate" and "drastically increas[es] the complexity of the application process." Congress is currently considering a reauthorization of the Higher Education Act as a whole, and advocates hope that language overturning the drug penalty can be included.
The push to eliminate the aid elimination penalty comes amid an emerging bipartisan consensus on broader criminal justice and drug policy reform. Four states and Washington, D.C. have already legalized marijuana, with at least five more states expected to vote on ending cannabis prohibition this November.
Graphic: Truth Revolt