New Hampshire: House Kills Bill That Would Have Legalized Marijuana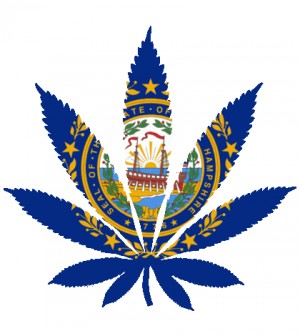 By Steve Elliott
Hemp News
The New Hampshire House on Thursday killed a bill that would have legalized, regulated and taxed marijuana.
House Bill 1964 would legalize cannabis for adults 21 and older, and would impose a $15 tax per ounce on leaves, and a whopping $530 per ounce tax on flowers, reports Garry Rayno at the Union Leader.
The bill would allow adults to grow up to six plants; three could be mature plants.
"(HB 1694) would provide adult New Hampshire citizens with a controlled, tested, labeled, and less harmful alternative to alcohol," said the bill's main sponsor, Rep. Geoffrey Hirsch (D-Bradford).
"How much more available can it be," Hirsch said. "It's hard to imagine an environment where students have greater access to marijuana then they already do."
But. Rep. John Tholl (R-Whitfield) wasn't having any of this marijuana business. "This is not the New Hampshire way, to say 'Yes you should use this federally illegal drug, while we are trying to stop the use of opioids," a nonsensical Tholl blathered.
The New Hampshire House several years ago approved a bill legalizing marijuana, but the bill died in the Senate. The House has approved decriminalization several times, but the more conservative Senate has also methodically killed all those bills.