Canada: Tweed Partners With Iconic Cannabis Connoisseur Snoop Dogg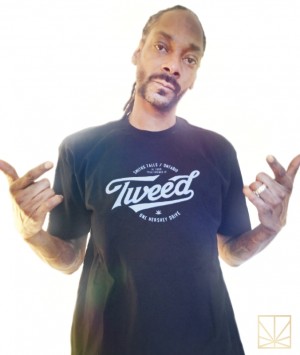 Tweed Inc., a subsidiary of Canopy Growth Corporation on Friday announced it has entered into a business partnership with entertainment icon Snoop Dogg.
"Snoop Dogg is one of the world's most respected cannabis icons and pioneers in the industry," the company announced in a prepared statement. "He is recognized as a connoisseur of quality, medical cannabis products and has expanded his entrepreneurial endeavors to provide expertise and strategy to business ventures that, like Tweed, represent the birth of a new industry."
"There are real social and medical benefits from the cannabis industry -- and the world is seeing this positivity in a whole new way," said Snoop. "Canada has been at the forefront of the business model, and I look forward to being a part of the road ahead."
Under the partnership, Snoop, through a controlled company, and Tweed have partnered on curated content and brand strategy exclusively in Canada. The license agreement is for an initial three-year term with a two-year extension.
As partial consideration for the arrangement, the controlled company will receive a combination of Canopy shares, royalties, and monetary compensation, released over the course of the agreement.
"Snoop Dogg has truly paved the way across the global cannabis industry," Tweed announced. In September, Snoop and business partner Ted Chung launched online media platform MERRY JANE as the definitive cultural destination for cannabis news and original content. He was among the first to release a widely-lauded cannabis brand, Leafs By Snoop. And via Casa Verde Capital, Snoop is also recognized as a leading venture capitalist in the space- investing in early stage start-ups.
"Our team is proud to bring Snoop into the fold," said Mark Zekulin, Tweed's president. "Today we're announcing our partnership and welcoming him to one of Canada's most exciting industries. Over the coming months we'll unveil the specifics, and until then all I can say is 'stay tuned.'"