Colorado: Cannabis Chamber Adopts Voluntary Edibles Standards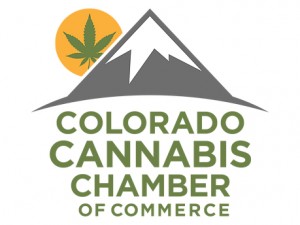 The Colorado Cannabis Chamber of Commerce (C4), a state association of 43 parent companies that employ more than 1,600 people, on Wednesday announced the adoption of new, voluntary edible standards that encompass both manufacturer and retail business members.
"I am proud to announce that members of the C4 organization, along with our Board of Directors, began discussing this initiative to address these concerns in the fall of 2015," stated Tyler Henson, C4 president.
"C4 has worked to ensure our members adopt manufacturing and sales standards which recognize that legal marijuana should only be consumed by adults," Henson said. "This is done in good faith and in the spirit of cooperation with cannabis regulators, community leaders, and our elected officials as we work together to continue to advance both public safety and robust industry standards."
The newly adopted standard is as follows:
C4 manufacturers will no longer produce or sell marijuana infused edibles that are in the shapes of humans or animals. Animal shapes such as gummy bears, gummy worms, "sour patch kids", and others items will be prohibited.
As a business organization, C4 is committed to producing products that are marketed and sold only to law-abiding adults over the age of 21. C4 members will thereby begin to phase out all these products – with an estimated complete implementation date of October 1.
"Protecting our children has been our North Star while navigating the unchartered territory of Colorado's legal, licensed cannabis industry," said state Rep. Dan Pabon, a member of the original Amendment 64 implementation work group.
"I'm so encouraged to see C4 taking the initiative to come forward with industry driven solutions like these proposed edibles standards," Rep. Pabon said. "I hope others in the industry will follow their lead -- voluntarily or otherwise."
C4 retail members have also agreed to only buy or sell products that fit the new standard, even if they are purchasing edibles from a manufacturer that is not a C4 member business.
C4 selected the completion date of this policy as October 1 to coincide with the new statewide requirement that a universal stamp must appear on both retail and medical products, which must also be adhered to by Oct. 1.
C4 also emphasized that Colorado Gov. John Hickenlooper, who raised issues surrounding various edibles standards in his recent State of the State address, has been heard by C4 industry members.
"Just because there is differing opinion on certain issues surrounding the industry, doesn't mean we can't find key ways to work together – like C4 taking the initiative on these edibles standards," Henson said.
It is also important to note that Colorado's Marijuana Enforcement Division adopted rules supported by C4, requiring a manufacturer to have a contract with a vendor who supplies confection molds/products that ensures the shape is unique and sworn to not be commercially available on the open market.
Senator Kevin Lundberg, Chairman of the Health & Human Services Committee, praised C4's decision. "There is a need for restraint in how close a marijuana product appears to resemble every day candy products," Sen. Lundberg said. "I am pleased to see industry recognizing the need for this restraint without requiring legislative mandate."
"Since its conception, the Cannabis Chamber has really gone above and beyond to work with regulators, legislators, and concerned citizens alike," said Kyle Forti, spokesman for C4 member EdiPure, one of the largest producer of edibles products in the state. "They are truly a vanguard of Colorado's fastest growing industry and EdiPure is proud, not only to embrace these new standards, but to support the good work of C4 as a member."
"As a cannabis retailer, we are happy to support and enact these voluntary, industry-led standards as we continue work to guide our evolving industry in the most responsible and cooperative manner possible," said Stephanie Hopper, chief operating officer of Denver's Ballpark Holistic Dispensary.
To learn more about the Colorado Cannabis Chamber of Commerce, you can visit www.cocannabischamber.com.