California: Attorney Going For 8th Consecutive Win In Marijuana Cultivation Cases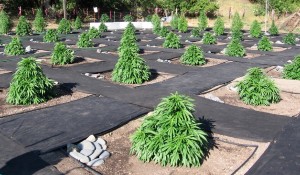 Are prosecutions for legitimate marijuana plant growing still a thing? In rural California counties, apparently so.
Attorney Joseph Tully (author of California: State of Collusion) is going for his eighth consecutive win in rural California marijuana grower trials as juries continue to foil rural prosecutorial crusades against cannabis.
Monday is prosecution witness day in the People v Erin O'Neil trial in South Lake Tahoe arising from O'Neil's openly growing 271 plants (about 240 pounds) under California's Compassionate Use Act (medical growth collectives) in Placerville, California (known as "Hangtown" back in mining days).
Why does this trial matter?
Growers almost always cave and plead out when facing prosecution for this amount of cannabis to avoid any possibility of prison time. In this case O'Neil is standing up to retired rural prosecutor Worth Dikeman (who came back out of retirement to prosecute this case) to say "Enough is enough."
"On the eve of full legalization why do we allow a retired prosecutor to waste taxpayer dollars for his personal crusade against marijuana which is counter to the law?" asked lawyer Tully. "It's reminiscent of the Old South after the Civil Rights Act – they are way behind on the law and important social change."
The People v Erin O'Neil is being held Monday through Wednesday this week and next.
Photo: Weedist