Alabama: Bill Filed To Decriminalize Marijuana Possession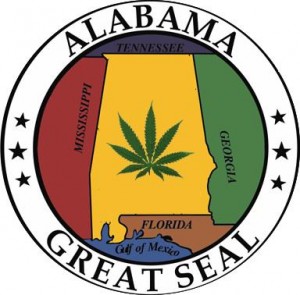 By Steve Elliott
Hemp News
A bill filed by Rep. Patricia Todd (D-Birmingham) in the Alabama House would decriminalize possession of up to an ounce of marijuana. Currently, that "offense" would get you a Class A misdemeanor in the Heart of Dixie, punishable by jail time and fines.
HB 257, sponsored by Rep. Todd, would make possession of an ounce or under simply a ticketable offense, reports Adam Powell at Alabama Today. "Possession charges for people clog up a lot of our court services," Todd said. "This would help eliminate some of that bottleneck."
The bill would lower penalties for recreational cannabis consumers, and would, Todd said, create much-needed revenue for the state, since offenders are forced to pay tickets.
"I believe it's safer than alcohol," Rep. Todd said. "If people could take their emotions out of it, I think most people would agree with me."
Todd said she'd spoken with law enforcement officials, and most are supportive, specifically because the measure would remove a lot of work processing and jailing nonviolent marijuana offenders. She does expect opposition, however, from district attorneys, she said.
The decrim bill is based on a similar measure in Georgia, Todd said, making possession of an ounce punishable only by a ticket. Although the Georgia law calls for the arrest of anyone caught with more than an ounce, Todd's bill removes that language, and it makes simple possession no worse than speeding tickets. Rep. Todd added that driving too fast is likely more dangerous than smoking marijuana, anyway.
"It's a better tactic than what we're currently doing," Todd said of her bill. "We need to deal in reality."
HB 257 isn't yet slated for a committee hearing, but will likely make it onto the docket soon.
Graphic: Kottonmouth Kings