Colorado: CanopyBoulder Announces New Slate of Cannabis Startups for Spring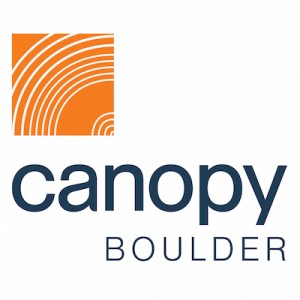 Cannabis companies developing everything from a Consumer Reports-style publication for cannabis to innovative vaporizers, grinders and tools for home growers move to Boulder next week to begin a 16-week CanopyBoulder entrepreneur boot camp.
The new class of 10 companies, with roots ranging from North Carolina to California, marks the third class of cannabis entrepreneurs to gain acceptance into CanopyBoulder, a year-old program that already has helped raise more than $10 million for 19 companies.
"As the commercial side of cannabis matures, so do the applications we receive from around the country," said CanopyBoulder co-founder and CEO Patrick Rea. "The business ideas being pursued by this spring class are phenomenal. We can't wait to help them build the leading cannabis companies of the future."
Hundreds of companies apply to CanopyBoulder's immersion boot camps, but the accelerator program selects only 10 for each four-month session. The entrepreneurs that make the cut receive $20,000 investments from CanopyBoulder, space in CanopyBoulder's Boulder office and intense guidance from veteran business leaders. CanopyBoulder anticipates opening a San Francisco office and accelerator in the fall.
The fresh slate of emerging businesses is poised to capitalize on the fastest growing industry in the nation. The ArcView Group investor network, a partner in CanopyBoulder, has helped to raise more than $65 million for cannabis companies and estimates the cannabis market will reach $22 billion in 2020.
CanopyBoulder's Spring Class
• weeGrow, CEO Mason Levy. A community designed to foster interaction and empower home cultivators.
• Stashbox, CEO Natasha Irizarry. A personalized monthly subscription box for connoisseurs of the cannabis lifestyle.
• PenSimple, CEO Brian Seckel. A revolutionary portable cannabis accessory that can store, grind and dispense cannabis with the press of a button.
• Quantified Vapor, CEO Mike Klodnicki. The "FitBit of vaping," Quantified Vapor tracks how much you consume and helps you gauge your high.
• Front Range BioSciences, CEO Christopher Zalewski. Next generation agricultural science for the cannabis industry.
• Würk, CEO Keegan Peterson. An entire human resources system integrated into one platform for the cannabis industry.
• iDro, CEO Fredrik Lindseth. Grow like a pro at home with a fully automated, smartphone-controlled, hydroponic system.
• Trellis Research Group, CEO Jill Lamoureux. The cannabis industry's independent, unbiased, and objective testing laboratory for cannabis accessories, products and cultivation methods.
• VaporSlide, CEO Brendan Gillis. The world's first vaporizing water pipe slide.
• SPARE, CEO D'Ontra Hughes. An ATM solution without the expense, liability and bulky space of ATMs.
To learn more about CanopyBoulder, visit http://www.canopyboulder.com/blog/2016/02/25/canopyboulder-announces-spr...
Graphic: CanopyBoulder.com