Colorado: Cannabis Chamber To Hold Press Conference On Marijuana Edibles Standards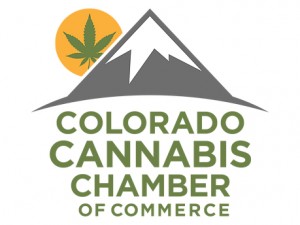 The Colorado Cannabis Chamber of Commerce (C4) has scheduled a press conference for Thursday afternoon. Attendees will hear from several C4 members, as they discuss C4's recent all member, voluntary adoption of new edibles standards. There will be time for questions.
The newly adopted standards are as follows: C4 manufacturers will no longer produce or sell marijuana infused edibles that are in the shapes of humans or animals. Animal shapes such as gummy bears, gummy worms, "sour patch kids," and other items will be prohibited.
"I am proud to announce that members of the C4 organization, along with our Board of Directors, began discussing this initiative to address these concerns in the fall of 2015," said Tyler Henson, C4 president.
"C4 has worked to ensure our members adopt manufacturing and sales standards which recognize that legal marijuana should only be consumed by adults," Henson said. "This is done in good faith and in the spirit of cooperation with cannabis regulators, community leaders, and our elected officials as we work together to continue to advance both public safety and robust industry standards."
"Protecting our children has been our North Star while navigating the unchartered territory of Colorado's legal, licensed cannabis industry," said State Representative Dan Pabon, a member of the original Amendment 64 implementation work group. "I'm so encouraged to see C4 taking the initiative to come forward with industry driven solutions like these proposed edibles standards. I hope others in the industry will follow their lead - voluntarily or otherwise."
Where: Dank Dispensary
3835 Elm Street, Suite C, Denver
What: Cannabis Chamber Press Conference
A discussion of newly adopted C4 edible standards.
When: Thursday, March 3, 1 PM
Why: Provide legislators and the media an opportunity to hear directly from C4 Leaders on why they adopted the recent edibles standards, what the standards entail, and how C4 plans to work with legislators, regulators, and community leaders to continue to responsibly develop the cannabis industry.
# # # # # #
The Colorado Cannabis Chamber of Commerce (C4) is a nonprofit, business organization consisting of 43 parent companies that employ over 1,600 people, and works to protect and promote Colorado's cannabis industry at the state and local levels of government. Learn more on their website, http://www.cocannabischamber.com/.