Washington: Legislature OKs Industrial Hemp Cultivation; Bill Heads To Governor's Desk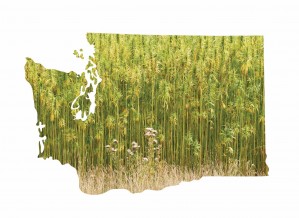 By Steve Elliott
Hemp News
The Washington Legislature on Tuesday passed a bill that would allow licensed farmers to produce industrial hemp in the state as part of a research program.
Senate Bill 6206 unanimously passed the Washington House, 97-0, on Tuesday after passing the state Senate last month, reports the Associated Press. It now heads to Governor Jay Inslee's desk.
The measure would allow Washington State University to conduct a research program on the feasibility of industrial hemp production in the state. WSU would report to the Legislature in January 2017.
Industrial hemp can be made into a number of products such as food, fuel, fiber, clothing, cosmetics and medicines.
The Washington Department of Agriculture would supervise the program and license hemp farmers.
Graphic: Marijuana Venture