Massachusetts: Lawmakers Plan To Ban Home Cultivation If Marijuana Legalized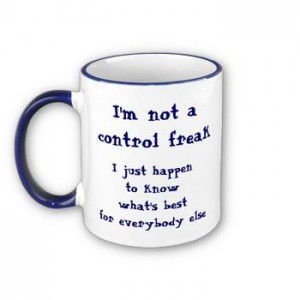 By Steve Elliott
Hemp News
Massachusetts voters haven't even legalized marijuana yet, and already state lawmakers are planning how to gut important parts of the law, in case it passes.
A sharply worded Senate report released on Tuesday says that if voters legalize recreational cannabis in the state, lawmakers should promptly cancel their wishes by outlawing home cultivation, imposing high taxes, and prohibiting most edible products, reports Joshua Miller at The Boston Globe.
While the report from the Special Senate Committee on Marijuana claims not to take an official stance on the proposed ballot question to legalize, it repeatedly, and even shrilly, warns of legalization's supposed dangers. The authors claim that legalization could make it easier for children to access marijuana -- despite the fact that it would be limited to adults 21 and older, and black market drug dealers certainly aren't asking for ID currently.
The bipartisan 118-page propaganda piece, I mean "analysis," comes the same week Gov. Charlie Baker, Atty. Gen. Maura Healey, and Boston Mayor Martin J. Walsh of Boston published a scathing op-ed in The Boston Globe opp=osing legalization, and the Massachusetts Legislature's judiciary committee heard testimony on the ballot measure.
The nine-member committee's conclusions include "serious concerns about the prospect of legalizing marijuana for recreational use and sale in Massachusetts," said Senator Jason M. Lewis (D-Winchester), chairman of the committee.
The proposed law, sponsored by the Campaign to Regulate Marijuana Like Alcohol in Massachusetts, would legalize recreational cannabis for those 21 and older. Proponents say the goal is a taxed and regulated market, removing marijuana sales from criminal influence.
The law, if voters approve it, would set a January 2018 deadline to start recreational marijuana sales. It would create a Cannabis Control Commission with members appointed by the state treasurer to oversee marijuana stores, cultivation facilities, and edible manufacturers.
Under CRMLA's plan, adults would be allowed to grow up to 12 cannabis plants per household. And, of course, that part's a problem to the control-freaks and profiteers who want all the growing rights to themselves, just like it happened in unfortunate Washington state under I-502.
CRMLA's proposal, backed by the Marijuana Policy Project, would impose a 3.75 percent excise tax on cannabis sales, on top of the state's 6.25 percent sales tax, and it would also allow towns and cities to levy an additional 2 percent tax that they could keep. All that, apparently, isn't enough tax for the lawmakers who wrote the committee report, because they seem to want even more.
Massachusetts lawmakers lack the political courage to legalize marijuana themselves, but since CRMLA is expected to get enough signatures to qualify for the ballot, putting the issue directly before voters, legislators have spent the last year scrambling to bone up on the issue and find ways to stymie the will of the voters, I mean, "prepare to respond to the referendum."
The report presses for setting a legal driving limit for THC blood levels, despite the lack of scientific evidence for a "bright line" beyond which users are impaired, as is the case with alcohol. Individual tolerance levels vary much more widely with cannabis, and users who are accustomed to its affects can often drive with no impairment at all.
The report also advocates mandating that cannabis advertising and product labels warn of health risks; determining how to operate a legal market when marijuana is still against federal law; and raising the legal sales age for tobacco from 18 to 21 "so there is a consistent legal age for alcohol, tobacco and marijuana."
Because the initiative petition, if approved by voters, would simply create a new law, the Legislature could amend it like any other statute. If it had, instead, repealed existing laws, voters might be in a better position to have their will actually implemented, despite meddling, control-freak politicians.
While CRMLA's ballot measure calls for adults to be able to legally grow up to 12 plantsn per household, the committee timorously suggests that the state outlaw all home growing, or at least institute one of those, er, "temporary" moratoriums.
The senators tried to make homegrown marijuana sound scary, despite the fact that it's never hurt anyone, noting that it wouldn't be "tested for safety" or potency and wouldn't be subject to the tracking requirements of commercially grown plants. What?? Homegrown cannabis plants with no bar code? Sounds wildly dangerous... if you're a moron or a politician.
The committee also recommended that the manufacture and sale of edible marijuana products that are "particularly appealing to youth and may be mistakenly consumed by children" be prohibited. That could effective gut a large part of the edibles market, which constitutes the legal market's fastest-growing segment.
Many or most edibles, including such products as sour gummies and chocolate chip cookies, could conceivably be described as "particularly appealing to youth," meaning practically all of them could be outlawed under that provision.
Lewis claimed the recommendations aren't intended to be a poison pill for legalization; rather the committee is, er, trying to have "reasonable limits on the kinds of products that can be on the market."
"It appears some committee members traveled to Colorado with a bias against regulating marijuana," said CRMLA spokesman Jim Borghesani, "and sought information to buttress their positions."
Photo: SodaHead