Nevada: Las Vegas Medical Marijuana Dispensary To Host Patient Orientation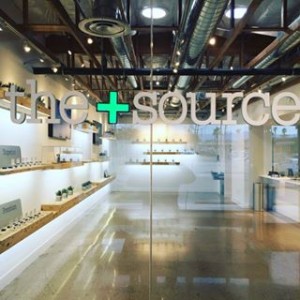 The+Source, one of the first medical marijuana dispensaries to open for business in the Las Vegas Valley, will offer an informational orientation and seminar at 1 p.m. on Sunday, April 3.
Located at 2550 S. Rainbow Blvd., the orientation is free of charge and does not require an RSVP. Aimed at new medical marijuana patients and cardholders, the orientation is also open to the public and anyone interested in learning more about the medical uses of cannabis.
All attendees will have the opportunity to speak with The+Source's director of medical education, Dr. William Troutt. Attendees do not have to be cardholders to participate.
"It has been my sole focus to consult with thousands of patients to help them find the cannabis-based medicine that is right for their ailment," said Dr. Troutt. "Every patient is different; and how each person reacts to various strains of cannabis is different. I work with The+Source to educate patients, so they can find the best medication."
More information about the upcoming orientation can be found online at www.thesourcenv.com.
About The+Source
"The+Source aims to provide a safe, clean, comfortable, respectful and compassionate environment to its patients looking to obtain medical marijuana," according to the dispensary.
The+Source is open daily from 10 a.m. to 8 p.m. Monday through Friday, 10 a.m. to 6 p.m. on Saturdays, and Sunday from 11 a.m. to 5 p.m. The phone number for The+Source is 702.708.2000, the website is www.thesourcenv.com, and information about the sale of medical marijuana is available via email at info@thesourcenv.com. The+Source is on Facebook at www.facebook.com/The-Source-Las-Vegas, on Twitter at @TheSourceNV and Instagram at @thesourcenv.