North America: 'No More Drug War' Caravan Departs From Central America On Way To U.N.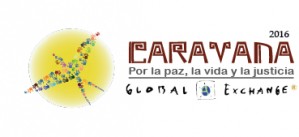 Caravan to Hold Events in Honduras, El Salvador, Guatemala, Mexico and the United States Culminating at UN General Assembly Special Session on Drugs in New York on April 19-21
Ahead of the United Nations General Assembly Special Session (UNGASS) on Drugs, which will be taking place in New York City from April 19 to April 21, the Caravan for Peace, Life and Justice started its journey in Honduras on March 28 (see Caravan schedule). The Caravan is a far-reaching initiative brought together by civic organizations, social movements, and victims of human rights violations from multiple countries demanding an end to the drug war to create alternatives to prohibitionist policies that fuel violence and illicit drug trafficking.
The Caravan will visit some of the places most affected by militarization, organized crime and mass incarceration, bringing to public attention the voices of victims, migrants, indigenous and farming communities, women, youths and human rights defenders.
The goal is to promote an honest and diverse discussion of drug policy with a focus on the social costs of prohibition and the Drug War, as well as alternatives based on human rights, public health and reducing violence.
Making its final stop in New York City on April 18, some of the actions planned for that day include a walk from City Hall to the Metropolitan Correctional Center in Manhattan in order to highlight the ties between drug policy and criminal justice reform, a gathering outside the U.N. with families of Drug War victims from around the globe and an evening event at the Abyssinian Baptist Church in Harlem bringing together faith leaders opposed to the Drug War.