California: SF Bay Cannabis Career and Job Fair Set For April 10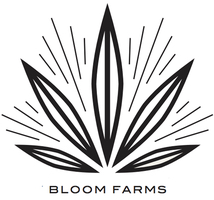 Bloom Farms™, a San Francisco based medical cannabis company, will present its fourth SF Bay Area Cannabis Career & Job Fair, Sunday, April 10, at City Nights, 715 Harrison St, San Francisco, from 12 pm - 4 pm PT.
"The last SF Bay Area Cannabis Career and Job Fair in July helped hundreds of job seekers take their first step toward a new career in the medical cannabis industry," said Bloom Farms Director Michael Ray. "This will be our fourth industry specific career fair for cannabis job seekers.
"This career fair represents a shift in the way people view the medical cannabis industry," Ray said. "We're chipping away at the negative social stigma that exists around marijuana by helping great job candidates find great companies to work for."
"Bloom Farms' Cannabis Career and Job Fair is one of the only recruiting events that truly caters to the cannabis industry," said Harborside Health Center HR Recruiter Mistie Jung. "Since participating in the last two fairs, we've hired four qualified and quality applicants to our team."
Last year's event hosted 1,800 attendees, including 26 employers that hired 125 workers, according to Bloom Farms. This year's event is expected to be even bigger.
"This will be an opportunity for those who are just getting started in their professional careers to find actionable advice from medical cannabis industry experts," reads a March 30 press release from Bloom Farms. "In an effort to support motivated job seekers the Bloom Farms team will also host a resume workshop the week prior; space is limited."
Bloom Farms is continuing its partnership with the California Cannabis Industry Association (CCIA) to help promote the event and reach a more diverse audience across the state. "Both CCIA and Bloom Farms have primary goals to provide as many opportunities as possible to help professionalize this booming new industry," said Nate Bradley, eecutive director of the CCIA. "It is now one of the largest industries in the state with thousands of employment opportunities."
Over the next five years, it is anticipated that the cannabis industry will grow to $20 billion, creating job opportunities in all sorts of related markets like hydroponics, agriculture, lighting, and quality control.
For more information and a list of attending companies, including job openings, visit http://www.sfcannabisjobfair.com.