California: 'Altered State' Museum Exhibit Focuses On Marijuana In Cali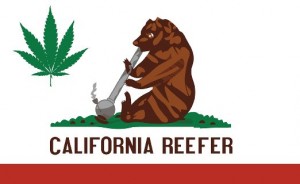 By Steve Elliott
Hemp News
This spring and summer, from April 16 to September 25, the Oakland Museum of California is presenting what it calls the first-ever museum exploration to focus on marijuana in California today.
"We hope this exhibit encourages people to think critically about marijuana, the research available on it, and how it is presented in the media," said Sarah Seiter, associate curator of Natural Sciences at the museum. "Our goal is that this exhibition will help people have informed conversations with their families and friends about what type of marijuana policy is right for California."
"Designed as a catalyst for conversation and reflection around the marijuana plant, its uses, evolving public attitudes, and the complex policy and social issues surrounding it, the exhibition explores the many ways that people consider cannabis, presented through the perspectives, knowledge, and opinions of a diverse range of community members and groups," according to a prepared statement from OMCA.
"With marijuana increasingly in the news, and California on the verge of making important decisions around marijuana that will impact people living in this state, the exhibition provides a community space where people can come together to learn, question, discuss, and add their voice to the different points of views surrounding this complex and evolving topic," the media release states.
Altered State: Marijuana in California is made possible in part by financial support from the Oakland Museum Women's Board.
Graphic: Amazon