Global: Canadian, Mexican Lawmakers and Advocates Discuss Marijuana Law Reforms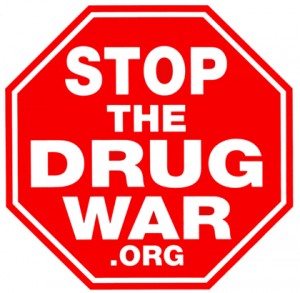 US Cannabis Legalization Emboldens International Moves, Which Spur Further American Efforts
Just weeks ahead of the highest-level review of the global War On Drugs in nearly two decades, national legislators and activists from Canada and Mexico will join on Wednesday with US-based drug policy reformers to discuss the countries' moves moves away from prohibition-based marijuana laws.
"With the governments of both Canada and Mexico preparing to enact major reforms to their marijuana policies, these moves will have a major impact on the debate here in the US," said David Borden, executive director of StoptheDrugWar.org. "This is especially true with the special session of the United Nations coming up in just a few weeks, where world leaders will have the opportunity to discuss the failure of current prohibition-based drug policies and chart more effective ways forward."
Legislators and advocates will join in Wednesday's discussion, including:
• Nathaniel Erskine-Smith, Member of Canada's House of Commons, who argued for legalization at a recent UN/Inter-Parliamentary Union debate on marijuana
• Laura Angélica Rojas Hernández, Mexican senator, who also spoke in favor of legalization at the UN/Inter-Parliamentary Union debate
• David Borden, executive director of StoptheDrugWar.org
• Donald MacPherson, executive director of Canadian Drug Policy Coalition
• Aram Barra, program officer for Transform Drug Policy Foundation and México Unido Contra la Delincuencia
• A member of Mexican Society for Responsible and Tolerant Personal Use, the cannabis club that won a case before the Mexican Supreme Court establishing a right to use and grow marijuana.
The UN General Assembly Special Session on the World Drug Problem (UNGASS) takes place April 19-21 at UN headquarters in New York. There, heads of state and diplomats will discuss revised approaches to substance issues, with some countries pushing for a move away from prohibition and towards and decriminalization.
The last UNGASS, in 1998, used the slogan, "A Drug Free World. We Can Do It!" Since that time, four US states and the District of Columbia have legalized cannabis, as has the nation of Uruguay. Many other countries have decriminalized possession of certain drugs or have implemented harm reduction measures like syringe exchange programs.
Canadian Prime Minister Justin Trudeau campaigned on legalizing marijuana and, following his party's winning a majority in October's elections, has pledged to follow through. The government is now in the process of developing regulations for legal cannabis sales but hasn't yet announced a timeline for implementation.
At a UN Commission on Narcotic Drugs meeting in Vienna this month, a top Canadian health official described the country's efforts to treat drugs with a harm reduction-based health approach, and to take further steps away from the punitive model of drug control, including marijuana legalization
In Mexico, the Congress is considering legislation to legalize medical cannabis and increase the amount of marijuana and others drugs that is decriminalized for possession. Separately, the country's Supreme Court ruled last year that people have the right to grow and possess marijuana for personal use, but that case only applies to its individual plaintiffs and won't set a national precedent unless the court rules similarly in a handful of additional cases, some of which are pending.
An additional four to six US states are expected to vote on ballot measures to legalize marijuana this November, and several state legislatures are also considering bills to end cannabis prohibition.