Massachusetts: Campaign To Regulate Marijuana Like Alcohol Responds To New Opposition Committee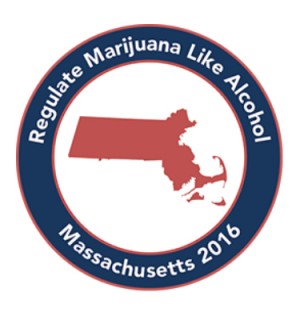 The Campaign to Regulate Marijuana Like Alcohol on Thursday issued a statement in response to Gov. Charlie Baker, House Speaker Robert DeLeo, and Boston Mayor Marty Walsh's announcement the same day, that they have formed a committee to oppose the campaign's initiative to end marijuana prohibition in Massachusetts.
Earlier in the day, the Western New England University Polling Institute released the results of a statewide survey that found 57 percent of Massachusetts voters support the proposed initiative and just 35 percent are opposed.
"Our campaign will not allow our opponents to claim the high road on matters of public health and safety," said Jim Borghesani, communications director for the Campaign to Regulate Marijuana Like Alcohol. "The truth is that the greatest danger associated with marijuana is its illegal status. Our opponents seem to prefer that criminals control the marijuana market and sell untested, unlabeled products to people of any age.
"Gov. Baker and others need to understand that conflating the opioid epidemic with marijuana sends a very dangerous message to our youth," Borghesani said. "The blurring of lines between drugs in this country is a pattern that started with Richard Nixon more than four decades ago. And it has caused more harm than good.
"We need to be honest with our kids —heroin kills, marijuana does not," Borghesani said. "There is no more evidence that using marijuana leads to heroin than there is that riding a tricycle leads to joining the Hells Angels.
"We share the goal of reducing marijuana use among youth, but we think regulating it is much better than leaving drug cartels and criminals in control," Borghesani said. "The current system is very dangerous for consumers who purchase marijuana that is not tested, not labeled, and not packaged in child-resistant containers. And, of course, drug dealers don't ask for IDs.
"The people of Massachusetts recognize that we as a society would be better off with marijuana sold in regulated stores," Borghesani said. "This is why 57 percent of voters — including 74 percent of voters under the age of 40 — said they would vote in favor of our initiative in a recent survey by Western New England University."