Missouri: Brother, Sister Get 15 Years Each For Growing 20 Marijuana Plants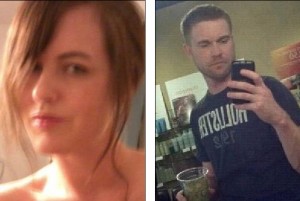 By Steve Elliott
Hemp News
A brother and sister who were caught with 12 marijuana plants and eight seedlings inside their home have been sentenced to a total of 37 years in prison.
Natlie DePriest and David DePriest each received 15 years, the harshest possible sentence which can be given for cannabis cultivation in Missouri, reports Daniel Miller at the Daily Mail. The maximum punishment for manslaughter in Missouri is also 15 years.
A maintenance man entered the DePriests' home in the city of Farmington, Missouri, in 2001, in order to "fit a fire extinguisher" while they were out, and photographed what he thought was a "pipe bomb" on the counter.
He informed the police, showing them the pictures, and they conducted a search, considering the photos probable cause. They found the marijuana plants inside a bedroom closet, along with three pounds of dried cannabis, a rifle which was a quarter-inch shorter then the legal limit, two legal pistols and two bulletproof vests.
They also found ledgers they claimed contain sales record totaling up to $8,000 a month. The "pipe bomb," basis of the entire search, turned out to be no such thing, and harmless.
David, 34, and Natalie, 36, were accused of running a drug-dealing operation. David had one prior misdemeanor from 1999, while Natalie had been charged with writing bad checks while she was out on bail.
Natlie, a former rep for Camel cigareettes, denied selling any marijuana, saying it was for personal use. "If we had thousands of dollars in pot sales, it must be buried somewhere," she said. "Because I've never seen it."
The siblings hired activist attorney Dan Viets, head of the local chapter of NORML, the National Organization for the Reform of Marijuana Laws. After spending all their money on legal fees, the pair decided on a guilty plea in hope of receiving a more lenience sentence. That didn't happen.
Last November, they admitted to growing more than 5 grams of marijuana and intending to distrubute it; David also admitted owning the illegal rifle.
St. Francois County Prosecuting Attorney Jerrod Mahurin said he warned the DePriests that if they took their case to trial, he would seek the maximum sentences allowed. Mahurin claimed he offered Viets a deal under which the brother and sister would serve just 120 days in jail, before being released on three years' probation, but that Viets refused.
"There were multiple offers made that would have had them released in 120 days," Mahurin told Ray Downs of the Riverfront Times.
But the DePriests felt marijuana shouldn't be illegal, so they refused. "That's what they chose to do," Viets said.
Circuit Court Judge Kenneth Pratte sentenced them to 15 years each on the cultivation charge, and a further 15 years for intending to distribute the marijuana; the sentences will run concurrently.
David was giving an additional seven years for owning the rifle; he is an aspiring gunsmith.
"The law is the law," Judge Pratte said at the sentencing hearing, adding that he "didn't care one bit" that most Americans feel cannabis should be legal.
Prosecutor Mahurin said he expected David to be freed after about four years, and for Natalie to serve roughly two-and-a-half years.
Photos of Natalie and David DePriest: Daily Mail