Colorado: Cannabis Critics Announce New Grow Competition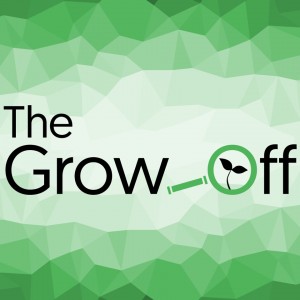 By Steve Elliott
Hemp News
Two cannabis critics for The Denver Post's "The Cannabist" on Wednesday announced the launch of a new marijuana cultivation competition.
Jake Browne and Sohum J Shah, writers for The Cannabist, made the announcement with event partners and sponsors Dark Horse Genetics, Cultivate Colorado, and Pazoo, Inc., licensing partners to analytical laboratory, Steep Hill Colorado.
With local authorities in Adams County denying the annual High Times Cannabis Cup a permit in 2016, a unique opportunity to provide an alternative competition presented itself for the first time in years. Browne and Shah's revolutionary new grow competition is based on quantitative analysis as opposed to qualitative rating thanks to their strategic partner, Steep Hill Labs.
Unlike other competitions, the inaugural Grow-Off is limited to licensed Retail Marijuana Cultivation Facilities in Colorado and will be fully compliant with state laws and regulations.
For Browne, at least -- he's the first-ever marijuana critic for The Denver Post's cannabis coverage section, "The Cannabist" -- there apparently just isn't enough elitism in the judging of grow competitions; the riff-raff seem to need an Authority to tell them what's good from bad, perhaps. "Currently, grow competitions tend to be based on the opinions of enthusiasts as opposed to a handful of selectively-picked judges," said Browne.
"Other competitions have made great strides in bringing exposure to the different products available in various markets to consumers, but The Grow-Off focuses on the entire process, from start to finish," Browne said.
In order to control variables and truly compare the skill of different cultivators, all entrants will be required to cultivate clones from the same "mother" plant, which are genetically identical. The resulting harvests will be judged and ranked based on a proprietary algorithm that accounts for a number of quantitative factors.
"Our goal is to shift the emphasis from qualitative judgement to quantitative analysis of phenotypical variance," added Sohum Shah, another Cannabist marijuana critic and CEO of the Cannabis Commodities Exchange. "By grading cannabis based on comprehensive laboratory analysis, we hope to improve end-consumer understanding of true product quality."
The Grow-Off is proud to partner with Dark Horse Genetics, the world-renowned breeding company responsible for the strain, Bruce Banner. Dark Horse will provide clones of a previously unreleased and currently unidentified strain to competition entrants.
"We've spent two years developing this strain, and its first release outside our hands will be in this competition," Mitch Shenassa said. "We're proud, honored, and excited to see the results with hard numbers attached." Shenassa is the Chief Operations Officer of Dark Horse and operates out of the company's Colorado location.
In addition to securing a genetics partner, The Grow-Off has teamed up with Pazoo, Inc. for laboratory analysis of competition entries. Pazoo is a licensee of the national cannabis testing lab, Steep Hill Labs, who has helped pioneer the laboratory analysis and methodology for cannabis products. Steep Hill's suite of laboratory analysis includes cannabinoid and terpenoid profiles, as well as residual contaminant testing.
"We are very excited that Pazoo through Steep Hill Colorado are part of this new, ground-breaking cannabis competition," said David Cunic, CEO of Pazoo, Inc. "We truly feel that providing the safest and best quality product to the end user is a top priority.
"As medical professional for over 15 years, I feel it is very important you provide patients with the safest and most effective medicine possible," Cunic said. "This competition is another pioneer moment in the cannabis industry, we are very lucky and proud to be part of it."
The event organizers began accepting pre-registration entries on April 20. Competition entrants can expect to select their clones in May. For more information on The inaugural Grow-Off, please visit thegrowoff.com.
Graphic: The Grow Off Facebook page