U.S.: New Study Shows Natural Marijuana Superior To Synthetic Cannabinoids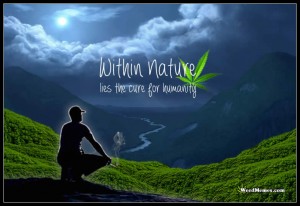 By Steve Elliott
Hemp News
A new study called "Comparison of Outcome Expectancies for Synthetic Cannabinoids and Botanical Marijuana," in The American Journal of Drug and Alcohol Abuse, shows that negative effects are significantly lower for natural, botanical cannabis than for synthetic cannabinoids.
In the study, 186 adults who had previously used both the synthetic and natural forms of marijuana, as well as 181 who had previously used only natural (botanical) marijuana, were surveyed about their expected outcomes of using either type of cannabinoid. The results showed that the expected negative effects were significantly higher for synthetic marijuana than for natural marijuana across both categories of use history.
Despite the more commonly expected negative effects of synthetic cannabinoids, the most cited reasons for using these compounds were wider availability, avoiding a positive drug test for cannabis, curiosity, perceived legality, and cost. For instance, synthetic cannabinoids are popular among members of the armed services, and in other occupations where a positive test for marijuana might get you fired, but synthetic cannabinoids would remain undetected.
"Given growing public acceptance of recreational and medical marijuana, coupled with negative perceptions and increasing regulation of synthetic cannabinoid compounds, botanical marijuana is likely to remain more available and more popular than synthetic cannabinoids," Kirstin J. Lauritsen and Harold Rosenberg, the authors of the article reasonably concluded.
Graphic: Weed Memes