New Jersey: Police Sergeant Accused Of Selling Marijuana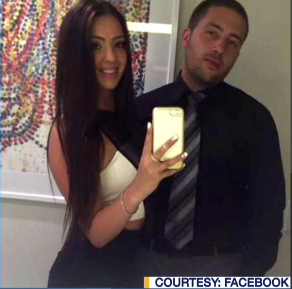 By Steve Elliott
Hemp News
A New Jersey cop has been charged with dealing marijuana; the officer's father is a captain in the same police department in the city of Linden.
Sgt. William Turbett III has been suspended from the police force due to an unrelated case involving Internal Affairs, but now the 30-year-old faces marijuana possession and distribution charges, according to the Union County Prosecutor's Office, reports Anthony Johnson at ABC 7.
There was police activity on Wednesday night at the South Amboy home of Sgt. Turbett, according to neighbors, with multiple agencies involved in the investigation.
Sayreville police and the Prosecutor's Office Guns, Gangs, Drugs, and Violent Crimes Task Force executed a search warrant on Turbett's home and reportedly found a small amount of marijuana, according to prosecutors, reports CBS New York.
Turbett's girlfriend, 22-year-old Nicolette Hendrickson of Sayreville, was arrested along with him and charged with marijuana possession. Both were released on recognizance bonds, according to prosecutors, reports New Jersey News 12.
Distribution of marijuana is considered a fourth-degree crime; possession of marijuana is a disorderly persons offense. Sgt. Turbett could get anything from probation to 18 months in prison if convicted.
Photo of Sgt. William Turbett and Nicolette Henderson: News 12