U.S.: Ruling Could Limit Federal Marijuana Prosecutions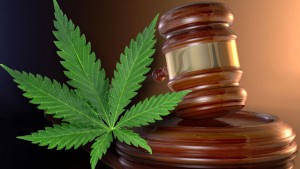 By Steve Elliott
Hemp News
A federal appeals court is expected soon to rule on the scope of the law that could point the way to ending or overturning at least six federal marijuana prosecutions and convictions.
People who are fighting federal marijuana charges say that a recent act of Congress should have stopped the U.S. Department of Justice from prosecuting them, because their activities were legally allowed in their states. Cannabis is still illegal under federal law for any purpose.
"It's been the hardest thing I've ever hard to deal with in my life when you see the government coming down on you for simply trying to be healthy," said Rolland Gregg, who along with his family has fought federal marijuana charges, reports the Associated Press. Gregg said the cannabis plants found on his property in Kirkland, Washington were for medicinal use and in compliance with state law.
A federal jury last year convicted Gregg, his mother and his then-wife of growing 50 to 100 cannabis plants. They had about 70 plants, which, according to their attorney, Phil Telfeyan, was in compliance with Washington's medical marijuana law. The Greggs have prison sentences looming, reports Sudhin Thanawala at the AP.
Gregg, 34, who owns an alternative energy company, denied he sold marijuana, saying he used cannabis to treat pain following a snowboarding accident that left him with a broken back and neck. His mother has rheumatoid arthritis and his then-wife had an eating disorder, he said, adding that all three had medical marijuana authorizations.
A Congressional amendment says the DOJ can't use founding Congress allocated to it for 2015 and 2016 to prevent states where medical marijuana is legal from implementing laws allowing its use, distribution and possession. The Court of Appeals for the Ninth Circuit is expected to "clarify" the amendment soon.
The amendment's bipartisan sponsors, California Congessmen Sam Farr (D-Carmel) and Dana Rohrabacher (R-Costa Mesa) say it prohibits the DOJ from going after people who are in compliance with state medical marijuana laws.
""The 9th Circuit is the biggest circuit, one that contains lots of marijuana states. If they were to say, 'The federal government is prohibited from enforcing medical marijuana law,' that would be huge," said Sam Kamin, a professor at the University of Denver Sturm College of Law who studies marijuana regulation.
Alex Kreit, a cannabis law expert at Thomas Jefferson School of Law in San Diego, said the DOJ and marijuana defendants both have strong arguments for their conflicting interpretations of the amendment. "The (amendment's) language is not a model of clarity," he said. "It really is open to a number of different interpretations."
Graphic: KKTV