U.S.: Thursday Webinar Connects War On Drugs To War On Immigrants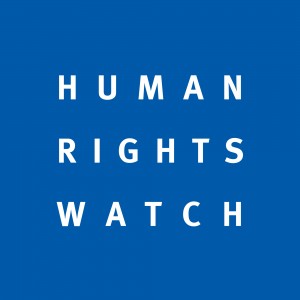 The Drug Policy Alliance, Immigrant Legal Resource Center, and Human Rights Watch invite you to join a free webinar on Thursday, May 12, 2016, at 11 am Pacific / 12 pm Mountain / 1 pm Central / 2 pm Eastern.
The Drug War has increasingly become a war against immigrant communities. Much as the Drug War drives mass incarceration, it is also a major driver of mass deportation. More than a quarter of a million people have been deported from the U.S. after convictions for drug offenses since 2007.
Unfortunately, while drug diversion programs are designed to help drug offenders avoid a criminal conviction and the damaging collateral consequences that can follow, many existing programs often fail both immigrants and citizens. For immigrants, even successful participation in a drug diversion program can result in deportation.
Both citizens and non-citizens are often better served by programs that avoid the criminal justice system altogether, like the nationally recognized LEAD (Law Enforcement Assisted Diversion) program being piloted in cities across the US that diverts individuals charged with certain offenses to treatment before booking.
In 2015, the Drug Policy Alliance, Human Rights Watch, ILRC and many other criminal justice and immigrants' rights groups joined forces to amend a California drug diversion program so immigrants could avoid federal consequences, including a deportable conviction. Although Governor Brown ultimately signed only one of two bills that passed the legislature, the bill nevertheless represents a major shift in state drug reform.
In this webinar, the following topics will be discussed:
• Human Rights Watch 2015 report and statistics on immigrants deported for drug offenses;
• Why state drug reform should include immigrants;
• Example of an alliance between criminal justice and immigration reform advocates for drug reform;
• How LEAD and pre-booking diversion works;
• Potential strategies for your state.
Scheduled panelists are:
• Diane Goldstein, Law Enforcement Against Prohibition (LEAP), board member
• Armando Gudino, Drug Policy Alliance (DPA), California policy manager
• Angie Junck, Immigrant Legal Resource Center (ILRC), supervising attorney
• Grace Meng, Human Rights Watch, US program senior researcher
Please note, CLE credits are not available for this webinar.
Register for Connecting the War on Drugs to the War on Immigrants on Thursday, May 12, at 11 am PST / 12 pm MST / 1 pm CST / 2 pm EST by going to this registration page:
https://attendee.gotowebinar.com/register/6766364145206556674
After registering, you will receive a confirmation email containing information about joining the webinar.
For questions, please email Human Rights Watch, US Program associate Maya Goldman at goldmam@hrw.org.