U.S.: Former Lineman Eben Britton Discusses Marijuana Use In The NFL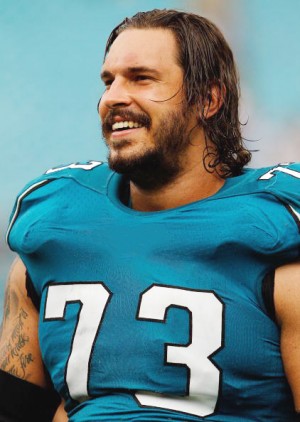 Former NFL lineman and current writer Eben Britton this week discussed marijuana use in the National Football League.
Cannabis media platform MERRY JANE sat down with Britton on "Deflowered," a MERRY JANE original series that unveils an intimate look at the lives of artists and society's influential figures that have been touched by cannabis and its culture.
Each episode poses a unique look into a monumental "first time" for guests -- a vital moment to their careers, inspirations and outlook. "Deflowered" brings new light to the vast array of people within cannabis culture.
To watch the new episode of "Deflowered" featuring Eben Britton, visit: https://www.merryjane.com/culture/deflowered-with-eben-britton
MERRY JANE was recently launched by entertainment icon, Snoop Dogg, and media entrepreneur, Ted Chung. The website, including partners Seth Rogen, Guy Oseary and Miley Cyrus, is a media platform at the crossroads of pop culture, business, politics, health, and the new generation of normalized, sophisticated cannabis culture for all.
Photo of Eben Britton: Leafly