U.S.: TV Pot Show 'Marijuana Straight Talk' Soars To Top Of Ratings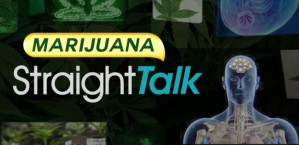 A woman-owned media company has launched a national TV show focused on one of America's hottest and most controversial topics: marijuana.
The show, Marijuana Straight Talk, soared to the top of the ratings with its "420 special" episode last month, making its debut at a time when support for legalizing marijuana in the U.S. has never been stronger. A recent survey conducted by The Associated Press-NORC Center for Public Affairs Research found that 61 percent of Americans now support legalizing cannabis.
"Now, more than ever, this country is ready for Marijuana Straight Talk," said host Becca Williams, a noted media entrepreneur and TV producer.
The growing interest among Americans is evident when it comes to Marijuana Straight Talk's reception. Based on the show's "420 special" episode, it became the most popular weekly program in 2016 to date on Free Speech TV network, which garners about 1.2 million viewers per month based on Rentrak ratings service.
Host Williams is a "conscious business" devotee and a long-time cannabis advocate and consumer. Her show's focus is not about the latest 'get you high' pot strain or the best bong brands. Its intent is to "help create a cannabis culture that is just, humane, sustainable and prosperous." Williams rips through fact, fiction and folly to get to the truth behind America's misconceptions about the "Green Rush."
"Right here, right now, at this early stage," Williams said, "we have a unique opportunity to nurture and support an evolving cannabis culture that serves us all — not just a privileged few. Our intention with this show and our digital components is to emerge as the trusted guide for both our nation's citizens and businesses."
A fast-paced combination of interviews, news features, commentaries and fascinating historical facts, the Marijuana Straight Talk TV show — along with the company's YouTube channel, "MJ Straight Talk" — combines serious fun with serious fact. The show, having proved its popularity with a number of highly rated pilot episodes, is slated to launch in a weekly half-hour format this fall on Free Speech TV.
The network is carried by DISH channel 9415 and DirecTV channel 348 as well as 200 part-time cable affiliates. The 30-minute special can now be seen as video on demand on ROKU and on the show's website, MJStraightTalk.com.