U.S.: House Removes Restrictions Preventing Veterans Access To Medical Marijuana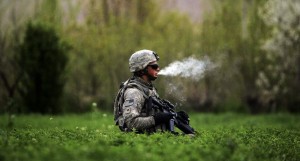 By Steve Elliott
Hemp News
The U.S. House of Representatives on Thursday passed an amendment to the FY 2017 Military Construction, Veterans Affairs and Related Agencies Appropriations bill led by Representative Earl Blumenauer of Oregon to make it easier for qualified veterans to access state-legal medical marijuana.
The amendment had bipartisan support and was co-sponsored by Representatives Joe Heck (R-NV), Sam Farr (D-CA), Dana Rohrabacher (R-CA), Tom Reed (R-NY), Dina Titus (D-NV), Barbara Lee (D-CA), Ruben Gallego (D-AZ), and Jared Polis (D-CO). It passed by 233-189.
"One of the greatest tragedies of our time is our failure to adequately deal with the needs of our veterans returning home with wounds both visible and unseen," Representative Blumenauer said. "Giving them access to medical marijuana as an alternative treatment option to deal with chronic pain, PTSD, and other conditions is critical at a time when our veterans are dying with a suicide rate 50 percent higher than civilians and opiate overdoses at nearly double the national average.
"Medical marijuana can be a safer, more effective alternative," Representative Blumenauer said. "I commend my colleagues for showing compassion and supporting our wounded warriors. Today's vote is a win for these men and women who have done so much for us and deserve equal treatment in being able to consult with, and seek a recommendation from, their personal VA physician about medical marijuana."
"Today, the House of Representative took a big step forward in expanding access to healthcare for all of our veterans," said Congresswoman Barbara Lee. "By expanding access to medical cannabis for veterans living in states with legal markets, we are empowering our veterans, in consultation with their medical professionals, to make the best possible healthcare decision for themselves and their families.
"It's well past time for the federal government to stop erecting barriers between patients and their medicine," Rep. Lee said.
Currently, the Department of Veterans Affairs (VA) specifically prohibits its medical providers from completing forms allowing a qualified veteran to participate in a state medical marijuana program. "Those patients who want to pursue medical marijuana have to go ahead and hire a physician out of their own pocket," said Blumenauer. "Not dealing with the medical professional of their choice, their V.A. doctor, who knows them the best."
This forces veterans out of the VA system to seek a simple recommendation for treatment for eligible conditions under state laws. Rep. Blumenauer's amendment ensures that no funds made available to the VA can be used to implement this prohibition, which would, in effect, strike it down.
"This is an historic moment and further proof there is real movement and bipartisan support in reforming outdated federal marijuana policies," said Rep. Blumenauer. "There is more to be done, and I will build on today's momentum and continue my efforts in catching federal policy up to reflect the views held by a majority of Americans."
"It's looking like this could finally be the year the federal government stops making veterans jump through costly, time-consuming hoops just to get legal access to medical marijuana," said Tom Angell, chairman of Marijuana Majority. "Cannabis has shown great promise in helping veterans deal with PTSD and treat chronic pain, and it's an increasingly attractive alternative to opioids.
"There's absolutely no reason the V.A. should be preventing its doctors from helping veterans who served our country find relief with medical marijuana," Angell said.
"We are delighted to lift this outdated, discriminatory policy, which has negatively impacted the lives of so many veterans," said Michael Collins, deputy director for the Drug Policy Alliance's Office of National Affairs. "We need all options on the table to treat veterans, and finally Congress has seen sense and will allow veterans to be on an equal footing to other residents of medical marijuana states."
"Today is a monumental day for us vets," said TJ Thompson, a disabled U.S. Navy Veteran ('98-'04) who lives in Virginia. "Congress has recognized our right to heal, allowing us access to medical cannabis within the VA."
"This is a policy that is long overdue, and it's good to see such strong support for it in the House," said National Cannabis Industry Association (NCIA) executive director Aaron Smith. "Medical marijuana has huge potential benefits for many of the issues that military veterans deal with, and it's unconscionable to muzzle their doctors from talking about it.
"We hope this vote for common sense and compassion is the first step this year toward a smarter, saner approach to cannabis policy from Congress," Smith said.
In April, the Senate Committee on Appropriations passed a similar amendment to the Senate version of the FY 2017 Military Construction, Veterans Affairs and Related Agencies Appropriations bill. The Senate and House bills will need to be reconciled and passed by both chambers to become law.
The Senate is expected to vote on a bill that contains similar language later today, according to Angell.
Photo: True Activist