Florida: Cannabis Investment Conference Set For Fort Lauderdale June 8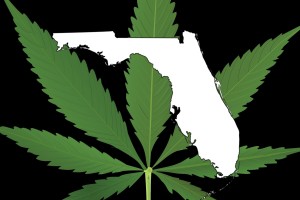 The Viridian Cannabis Investment Series is coming to Fort Lauderdale, in what is being billed as "the first-ever cannabis investment conference in the state of Florida."
The conference, entitled "Investing in the Emerging Cannabis Industry While Managing Risk," will explore opportunities and risks associated with a growing multi-billion-dollar industry.
Presentations and networking sessions will feature leading companies, investors, scientists, and thought leaders from some of the fastest growing industry sectors, including Real Estate, Security, Biotech, Cultivation & Retail, AgTech, Lab Testing, Consumption Devices, Infused Products, and Digital Media.
"In November 2016, Florida voters will have a second opportunity to vote for legalized medical marijuana," said Scott L. Greiper, Viridian's founder and president. "We thought it was the ideal time to bring the Viridian Cannabis Investment Conference to Florida, the first such investment conference in the state, and showcase some of the leading companies and thought leaders in the cannabis marketplace."
Viridian also announced Hoban & Feola, the nation's premier cannabis business law firm operating in several states including Florida, California, New York and Colorado, as the conference sponsor. At the conference, Hoban & Feola's Managing Partner Bob Hoban will present a detailed overview of the current investment climate and opportunities in the cannabis industry.
Hoban is an AV® Preeminent™ rated attorney and seasoned full-service commercial practitioner with an expertise unique in his field. He specializes in hemp-based business operations, related litigation and regulatory counsel, and has litigated nearly every aspect of Colorado's Marijuana Code. In addition, Hoban has successfully closed over 300 marijuana-related business transactions.
"Hoban & Feola provides unmatched legal services to a diverse cannabusiness clientele across the country," said Hoban. "We are committed to a vision that ensures the continued growth and increased viability of the cannabis industry, promotes the highest level of professionalism, and delivers top-tier services to our clients.
"Viridian Capital shares this vision and our relationship with them will enable Hoban & Feola to build this industry throughout the country (and around the globe) in a variety of ways," Hoban said.
The Viridian Cannabis Investment Conference takes place at the Westin Ft. Lauderdale on June 8, 2016.
To register, go to: http://www.viridianca.com/viridian-cannabis-investment-series-florida/ .
Graphic: Canna Chronicle