Arizona: Judge Rules DHS Wrongly Denied Hearing On Medical Marijuana For Parkinson's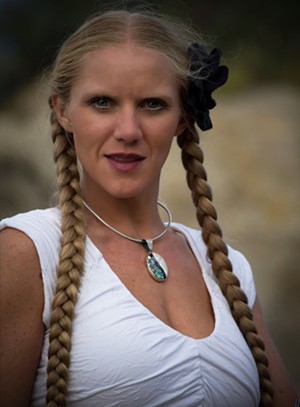 By Steve Elliott
Hemp News
An Arizona judge has ruled that the state Department of Health Services wrongly denied a hearing to petitioners who want people with Parkinson's disease to qualify for medical marijuana.
"In a desire for professionalism, the department has utilized a standard of proof that is higher than the rules call for," Administrative Law Judge Dorinda Lang wrote in an eight-page ruling signed May 24 and released publicly on Tuesday, reports Ray Stern at Phoenix New Times.
Arizona voters in 2010 approved a list of ailments that qualify state residents to legally use cannabis. Last year, the Arizona Cannabis Nurses Association submitted eight petitions to add new qualifying ailments to the state's medical marijuana law, all of which were denied.
The group, led by Heather Manus, a registered nurse, appealed the denials for patients suffering from Parkinson's and Huntington's diseases. They got the pro bono help of San Diego attorney and former Tucson dispensary owner Ken Sobel.
Greg Falls, an attorney ironically paid by the DHS with fees collected from patients and dispensaries, argued in February that the state was right to deny a hearing, because the ACNA had not shown "sufficient evidence of acceptable scientific quality" that marijuana can help with Parkinson's.
But to obtain a hearing, Judge Lang ruled, the law requires only that "evidence" be submitted showing that cannabis can make a patient better, or at least feel better. That means "any evidence," she added. But the state decided that the evidence should meet the high standards of reliability that "physicians generally accept as useful to their level of responsibility."
The state also demanded that the petitioners submit information showing that cannabis has been "proven safe." Judge Lang pointed out that the application for new qualifying ailments doesn't ask petitioners to include any information at all about the safety of marijuana. That meant the DHS "effectively denied Petitioner due process by denying the application on a basis that Petitioner had no opportunity to address."
The ACNA had submitted two studies published in peer-reviewed journals about using cannabis to treat patients. It's only necessary to look at one of them to determine if the association met the state standard, Judge Lang ruled. An Israeli study found "significant" improvement in motor skills, sleep and pain relief in patients.
"It's bittersweet, because we shouldn't have to fight this," Sobel said. "They use patients' money to act against patients' interest."
DHS Director Cara Christ has a month to review Judge Lang's ruling and decide what to do next, according to DHS spokeswoman Holly Ward.
Photo of Heather Manus: Arizona Cannabis Nurses Association