U.S.: Groundbreaking Cannabis TV Show Delivers National Network Highs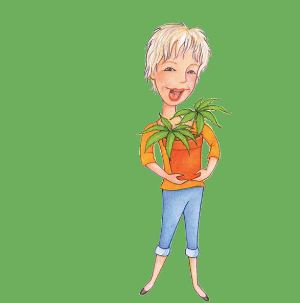 Free Speech TV's "Marijuana Straight Talk" is topping national cable network ratings as a journalistic news outlet covering the multi-billion dollar cannabis industry.
Hosted by media entrepreneur and former NPR news anchor Becca Williams, the national TV show's "420 special" which aired on April 20 received record viewership, becoming the most popular weekly program to date on Free Speech TV network in 2016.
Based on Rentrak ratings service, Free Speech TV garners approximately 1.2 million viewers per month and reaches nearly 40 million households. The station airs on DirecTV and DISH channels, as well as 200 part-time cable affiliates.
Host Williams is a long-time cannabis advocate and consumer who recognized the potential of a broadcast medium devoted to the controversial subject of marijuana. With riveting candor and hard-hitting commentary, Williams rips through fact, fiction and folly to get to the truth behind America's misconceptions about the "Green Rush."
"Marijuana Straight Talk"'s episodes tackle the realities of a rapidly expanding cannabis community. From educational and wellness segments to in-depth interviews and historical narratives, the show creates a cannabis culture that is socially conscious, sustainable and prosperous.
As the nation moves towards legalization, the American public has never been more receptive to "Marijuana Straight Talk"'s journalistic endeavors. A recent survey conducted by The Associated Press-NORC Center for Public Affairs Research found that 61 percent of Americans now support legalizing marijuana.
"We have a unique opportunity to nurture and support an evolving cannabis culture that serves us all — not just a privileged few," said host and producer Williams. "Our intention with this show and our digital components is to emerge as the trusted guide for both our nation's citizens and businesses."
The "Marijuana Straight Talk" TV show, along with the company's YouTube channel, "MJ Straight Talk," is a fast-paced account of what is happening now, combining serious fun with serious fact.
The show, having proved its popularity with a number of highly rated pilot episodes, is slated to launch in a weekly half-hour format this fall on Free Speech TV. The network is carried by DISH channel 9415 and DirecTV channel 348. The 30-minute special can now be seen as video on demand on ROKU and on the show's website, www.MJStraightTalk.com.
Photo of Becca Williams: Marijuana Straight Talk