Kansas: August Hearing Set In Cancer Patient's Felony Medical Marijuana Case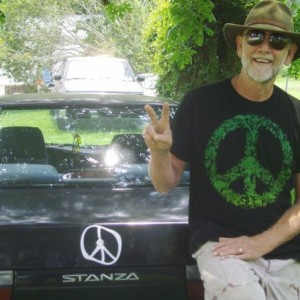 By Steve Elliott
Hemp News
A motions hearing for a Kansas cancer patient facing felony marijuana charges has been scheduled for August to provide more time for review of his medical history.
Retired science teacher Terry Lynn Rugg, 64, of Ottawa, Kansas, is charged with marijuana cultivation, possession with intent to distribute, and possession of drug paraphernalia, all of which are felonies, reports Doug Carder at the Ottawa Herald. He was arrested on October 29, 2015.
Rugg's attorney, John Boyd, had already said he would provide the Franklin County Attorney's Office with Rugg's medical history, in hopes of reaching a plea bargain.
The prosecutor's office has indicated it wants to review Rugg's full medical records, which would require more time, Boyd said at his client's status conference on Monday morning.
Rugg has been diagnosed with thyroid cancer, bladder cancer and urethral cancer, according to Boyd.
Boyd on Monday also said he plans to file a motion asking that more than a dozen guns seized during the arrest be released to a third party for appraisal and possible sale, to help his client with some of the costs associated with the case. Boyd said he didn't think firearms seized in the raid had any relation to the charges his client is facing.
District Magistrate Judge Taylor Wine set Rugg's motions hearing for 10:30 a.m. on August 1, in Franklin County District Court, 301 S. Main St., Ottawa, Kansas.
Rugg said he had been growing and using marijuana for 15 years; he said it helps him with the effects of chemotherapy, as well as a recent relapse and surgery.
Cannabis is illegal in Kansas for any purpose, including for medicinal reasons.
Photo of Terry Lynn Rugg: Terry L Rugg / Facebook