Colorado: Proposed Ballot Initiative Would Eliminate 80% of Cannabis Products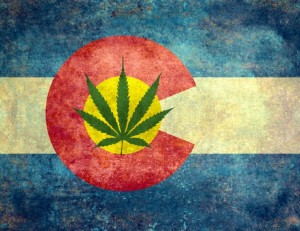 By Steve Elliott
Hemp News
A proposed initiative to install a new cannabis-related measure into the Colorado Constitution would effectively end Colorado's successful first-in-the-nation effort to permit the sale of recreational cannabis to adults, according to industry experts BDS Analytics.
The initiative would impose limits on cannabis product format and would restrict all cannabis products to a maximum 16 percent THC content. Drawing from its database of more than 10,000 products in Colorado and its wealth of data analysis professionals, BDS Analytics concludes that products on the market today that generate more than 80 percent of cannabis revenue would be banned.
In addition, almost every edible product (which account for 11.5 percent of sales) would have to be repackaged, according to the company.
"When we first encountered the proposed language we quickly understood it would have a dramatic effect on the market, and so we immediately began a meticulous analysis of how it might change the landscape for commercial cannabis," said BDS Analytics CEO Roy Bingham. "Unfortunately, our instincts were correct.
"Should the initiative become a part of the Colorado Constitution, it would hobble Colorado's fastest-growing industry," Bingham said.
According to BDS Analytics, sales in Colorado Adult Use stores in the first quarter of 2016 were $170.3 million. Those sales fall into four key categories:
• Flower and pre-rolled products ($110.9 million and 65.2 percent)
• Concentrates and extracts ($32.6 million and 19.2 percent)
• Edibles ($19.6 million and 11.5 percent)
• Others, including topicals and accessories ($7.1 million and 4.1 percent)
For the flower category, due to proposed THC restrictions, just 3 percent of cannabis on the market today would satisfy the proposed rules.
Alarmingly, none of the products sold within the fastest-growing concentrates and extracts categories will meet the criteria. In addition, less than 5 percent of all edibles products are currently packaged in accordance with the proposal.
Among other things, the effective elimination of the concentrates, extracts and edibles categories will remove legal cannabis use from the lives of people who choose not to, or cannot, smoke cannabis.
Furthermore, some language in the proposed ballot initiative is either not definitive or it is unclear and could, in fact, mean that 100 percent of the products sold in the Adult Use channel would be banned.
The proposed measure would affect more than consumers. As of December 2015, Colorado had issued 26,929 occupational licenses to employees at cannabis companies, which represents a 68 percent increase over December 2014, according to a Marijuana Business Daily review of Colorado Department of Revenue data.
This number represents only licensed people who work in cannabis facilities; the booming cannabis industry has hatched thousands upon thousands of jobs in ancillary businesses, such as companies that design lighting systems, build compliance software platforms and offer Colorado cannabis tours.
The THC-limiting measure has the support of a group ironically called "Smart Colorado." They claim to "focus on youth" in an era of cannabis commercialization, reports The Cannabist. What do you bet a big hunk of their funding comes from either Big Pharma or Big Alcohol?
"One of our legislative priorities for this year was to raise awareness of the high levels of THC in the marijuana products in our state," said Henny Lasley of Smart Colorado.
"Concentrates are of course what are put into marijuana edibles, and we have well over 300 of those food products, many many of which are attractive to children," Lasley claimed. "And the high potency and unknown health impacts of those are deeply concerning to Smart."
The proposed ballot initiative is, of course, to those of us who are paying attention, the very definition of "a solution in search of a problem." It would cap potency of marijuana products at recreational stores is still going through the approval process to be placed before voters.