Arizona: Cannabis Legal Expert Earns Partnership At Top Law Firm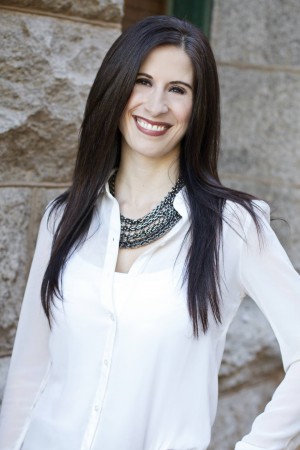 The Rose Law Group of Arizona has named marijuana legal expert Laura Bianchi a partner in the firm. According to the firm, "the promotion was based on her demonstrated ability to navigate increasingly complex regulations as well as her pioneering legal efforts in the multi-billion dollar cannabis industry."
Along with her partner promotion, she will continue as director of the Business/Corporate Transactions and Estate Planning and Asset Protection departments.
Since Arizona's medical marijuana legalization in 2010, Bianchi has been at the forefront, helping to transition the industry from illegality to legitimacy. As an integral part of Rose Law Group's Medical Marijuana practice, Bianchi and her colleagues configured and instituted legal precedents where no prevailing template existed.
Bianchi's innovative work and expertise in business transactions and administrative law have allowed her to establish a diverse and loyal client base throughout Arizona and across the country. Her continued success has lead to national recognition. In 2016, she was named a Rising Star by Super Lawyers, a rating service that selects and honors outstanding lawyers from across all 50 states.
"Laura is a terrific example of our commitment to client service," said Jordan Rose, Managing Partner and founder of Rose Law Group. "She is very solution oriented and our clients embrace her comprehensive approach."
In addition to her success in the legal field, Laura has logged a number of varied and interesting accomplishments. For one, she is fierce in her dedication to Mixed Martial Arts (MMA) training and is a passionate Yogi. She has lived and worked in New York City, Denver, the California coast, and learned to sail and scuba dive while living in Maui, Hawaii.
As co-chair for Women Grow Phoenix, Bianchi is part of a large eational organization of cannabis entrepreneurs. She is also a member of the recently established National Cannabis Bar Association.
Although the cannabis industry has experienced rapid growth, from an industry maturity standpoint it is still in its infancy. There are 69 cannabis law practices recognized by the National Cannabis Industry Association. The Rose Law Group is one of only two operating in Arizona. Out of approximately 16,000 active lawyers in Arizona, Bianchi is among a small handful working with cannabis clients.
"The potential for business success and financial gain in the cannabis industry is significant, but contingent on the properly executed legal steps," said Bianchi. "In order to ensure long term success and avoid many of the typical pitfalls, it's extremely important to form a trusted relationship with an attorney who is experienced, knowledgeable with the necessary expertise in all realms of the legal cannabis industry."
Currently, Arizona has 92 operating medical marijuana dispensaries with the possibility of more than 150 new licenses with the passage of the upcoming recreational marijuana ballot.
Bianchi's partner promotion is a milestone and testament to an already impressive career. As cannabis rules and regulations continue to evolve, Bianchi's strong legal foundation and intrinsic creativity is an invaluable resource for those seeking cannabis legal counsel.
TOP 4 LEGAL TIPS WHEN STARTING A CANNABIS BUSINESS
Courtesy of Rose Law Group
1. Align yourself with the high quality experienced professionals.
Every state's regulatory structure is different, so it's extremely important to align yourself with high quality experienced professionals, including an attorney, who possesses the necessary experience, knowledge and expertise, as well as a Marketing/Public Relations specialist who knows and understands the unique challenges, requirements, and best practices of the industry.
2. Develop a strategic plan.
Don't rush into a burning building and think you're going to figure it out as you go. Instead, be strategic, calculating and efficient. This approach will not only save you time and money, but an enormous amount of frustration and unnecessary detours.
3. Remember CONTRACTS matter.
Case law is in its infancy. The unfortunate reality is many judges know very little about cannabis law or have an underlying moral bias. As such, contracts and agreements are more important in cannabis than in any other industry.
Take the time to prepare and execute the necessary contracts and agreements in order to avoid litigation and other related issues. Expectations, responsibilities and obligations should be clearly established.
4. Remember anything worth having takes work (and often time).
If something seems too good to be true it probably is, so don't let your excitement and passion for the industry cloud judgment.
As in any other industry, due diligence is a necessary prerequisite to long-term success and sustainability in the industry.