Colorado: New Cannabis Investment Law Allows Out-Of-State Money Next Year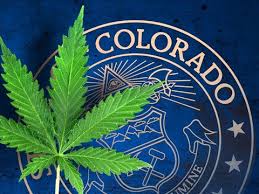 Passage of SB 16-40 allows out-of-state cannabis investments in Colorado to begin in 2017.
The new law removes the two-year residency requirement previously mandated for equity holders. Investors will still be required to meet other current ownership criteria, including criminal and financial background checks. Passive owners of less than 5 percent will be subjected to less extensive and more cost-effective screening.
LivWell Enlightened Health, a Colorado cannabis retailer, was part of an industry coalition composed of private businesses and major industry groups that lobbied and secured the passage of a bill that will allow out-of-state investors to have ownership interests in Colorado cannabis businesses.
"This levels the industry playing field a bit," said Dean Heizer, chief legal strategist of LivWell Enlightened Health. "It puts us closer to competitive par with the many other states that don't have residency requirements by freeing up capital for compliance investment, industry growth and by making it easier for small operators to access capital to survive."
While the law allows vetted out-of-state investments, it ensures that operational control will remain with Colorado residents. The law also provides that qualified institutional investors like banks, insurance companies, registered investment companies and others may own up to 30 percent of a Colorado cannabis business.
To keep growth reasonable and prevent undue burden on the Colorado Marijuana Enforcement Division (MED), the law limits businesses with out-of-state investors to 15 owners.
Graphic: Cannabis Business Executive