Hawaii: Marijuana Activist Sues, Says Licensing Medical Pot Violates Federal Law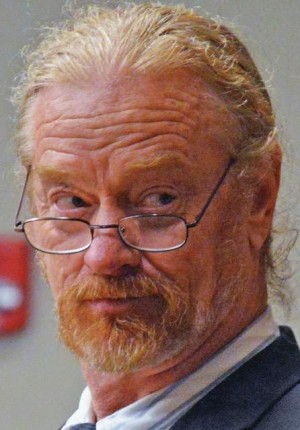 By Steve Elliott
Hemp News
A longtime activist in Hawaii who is facing criminal charges of selling pot for running a now-defunct medicinal cannabis collective is suing to try to stop the opening of state-licensed medical marijuana dispensaries.
The suit was filed on Thursday in U.S. District Court by Mike Ruggles of Mountain View, naming as defendants Hawaii Governor David Ige, state Health Director Virginia Pressler, state Attorney General Douglas Chin, and the four companies which have been awarded state licenses to grow and sell marijuana, along with those companies' owners, reports West Hawaii Today.
Ruggles' suit alleges that Hawaii's medical marijuana dispensary law is a violation of federal racketeering and drug laws.
"The state cannot license people to break federal law and that's exactly what they've done with these dispensaries," Ruggles claimed. "How does California do it? You'll notice Act 228 (Hawaii's medical marijuana law passed in 2000) mirrors California's medical marijuana law word for word. Dispensaries in California are not regulated, and that's how they get around (federal law). You see, the state cannot give citizens a license to break federal law. What they can do is ignore federal law being broke."
Cannabis is still listed as a Schedule I controlled substance by the federal government, meaning it breaks federal law to possess or distribute it. While the feds under the Obama Administration have taken a hands-off approach, there hasn't been a ruling by the U.S. Supreme Court on any challenges to state marijuana laws.
Ruggles' lawsuit claims that under Hawaii's dispensary licensing program, which will eventually phase out caregivers and not allow patients to grow their own cannabis, many patients won't have a legal way to obtain their medicine.
"They're basically trying to make money off the backs of sick and poor people," Ruggles said. "Next year, no more caregivers. Year after that, patients won't be able to grow at all.
"They're trying to funnel us into eight dispensaries, with owners who have local faces but mainland and international money backing," Ruggles said. "So basically, they're trying to make money off of the backs of sick and poor people."
"They're looking to have their eight friends make millions breaking federal laws but basically denying us," he added.
A spokeswoman for Gov. Ige on Monday said in an email that "neither DOH nor the AG have been served or seen the complaint, so there isn't anything we can say about it. Once it is served, we will have to review it before taking appropriate action."
Ruggles, 58, operated Alternative Pain Management Puuhonua LLC until he was raided in September by local police and charged with numerous drug-related charges including three Class A felonies punishable by up to 20 years in prison. If Ruggles is convicted of more than one Class A felony, however, the state could seek an extended sentence of life in prison with the possibility of parole.
Ruggles said he wants the state "to admit that you can't … make a state license to break federal law, and they'll drop my criminal case — because I wasn't doing a damn thing wrong. I was following the law and paying taxes.
"Basically, the collective is the only legal way to (dispense medical marijuana)," Ruggles said. "And I'm going to prove it in federal court."
Photo of Mike Ruggles: West Hawaii Today