Arizona: Congressman Ruben Gallego Endorses Initiative To Regulate Marijuana Like Alcohol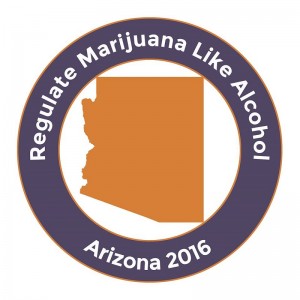 Congressman Ruben Gallego on Monday announced that he is endorsing an initiative poised for the November ballot that would end marijuana prohibition in Arizona and replace it with a system in which marijuana is regulated and taxed similarly to alcohol.
"Forcing sales of this plant into the underground market has resulted in billions of dollars flowing into the hands of drug cartels and other criminals," Rep. Gallego said. "We will be far better off if we shift the production and sale of marijuana to taxpaying Arizona businesses that are subject to strict regulations. It will also allow the state to direct law enforcement resources toward reducing violence and other more serious crimes.
"I am proud to support this initiative, as it represents a far more sensible approach to marijuana for our state," Gallego said. "It will make Arizona communities safer, while also generating some much-needed tax revenue for our schools."
Gallego, a Democrat who represents Arizona's 7th Congressional district, which includes central and south Phoenix as well as western Maricopa County communities, announced his endorsement at a news conference on the House Lawn of the Arizona State Capitol. He was joined by leaders of the Campaign to Regulate Marijuana Like Alcohol, which is supporting the initiative.
The proposed measure would allow adults 21 and older to possess limited amounts of marijuana; establish a system in which marijuana is regulated similarly to alcohol; and enact a 15 percent tax on retail marijuana sales, from which a majority of the revenue would be directed to Arizona schools and public education programs.
The campaign is wrapping up its petition drive in support of the initiative and will be submitting its signatures to the Arizona Secretary of State's office prior to the July 7 deadline.