Colorado: Cannabis Chamber of Commerce Clears Air On Edible Ban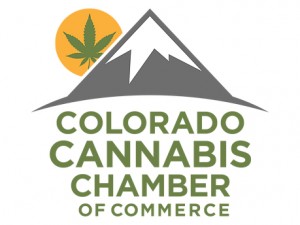 A lot of confusion has been swirling around Colorado House bill HB16-1436 prohibiting edibles that "entice children," supported by SMART. Does the bill really ban all edibles? Does it go into effect July 1, 2016? The simple answer to all these questions is no, according to the Colorado Cannabis Chamber of Commerce.
"At C4 we worked diligently to amend this bill to protect the integrity of the cannabis industry," the group announced Wednesday in a prepared statement. "Through our commitment to the industry as a whole, we were successful in ensuring the rapidly growing edible market maintained its integrity and commitment to its consumer base."
"C4 was successful in working across the aisle to bring common sense business policies that protected products and maintained our commitment to responsible edible production," the statement reads.
"The bill language exempts from prohibition; edibles that are in geometric shapes, simply fruit flavored, the use of company logos on the product and edibles in the shape of a marijuana leaf," the statement reads.
The bill prohibits edibles that are in the 'exact shape' of humans, animals and fruit, according to the Chamber. What does "exact shape" mean? A good example would be if you had a red triangle, that would not fit the definition of an exact shape for a watermelon slice, according to the announcement.
The wording of "exact shape" is important because it set a clear line that the original intent of the bill tried to alter. The original bill used the wording "resemble" which was so broad that it could have effectively eliminated the entire edibles market. A orange circle would have been seen as a tangerine, clementine, grapefruit etc.
"C4 worked with the bill sponsors to extend out the time frame that this law would go into effect," said Tyler Henson, president of C4. "Starting October 1, 2017 prohibited items can no longer be sold or produced. This date was requested by C4 to allow businesses to have ample time to alter practices, sell current stock and regain the investment made in products that do not meet the new criteria."
"Businesses were already aware that R604(C.5)(10a) was adopted in the summer of 2015 that required gummy confections to have a contract for a proprietary shape with a vendor to produce and sell infused edible products," said Bob Eschino, of Incredibles Chocolates and board member of C4.
"C4 took the position in February 2016 to prohibit members from producing, marketing and selling edibles in the shape of animals and humans," Henson said. "This is now a requirement for C4 members that goes into effect October 1, 2016 one full year before the law goes into effect.
"C4 took this position because we saw the need to begin a position of self regulation for the industry," Henson said, "which included producing products that targeted our demographic of responsible adults."