U.S.: Derrick Morgan Becomes 2nd Active NFL Player To Support Marijuana Research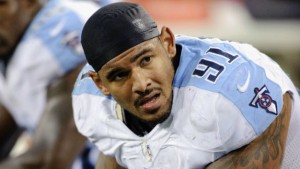 Last week Derrick Morgan, starting outside linebacker for the Tennessee Titans, became the second active NFL player to call on the league to support cannabis research in order to see how specific compounds in the plant can help treat or prevent chronic traumatic encephalopathy (CTE.)
"If there's any evidence that this could help players, they owe it to us to explore it," Morgan told USA Today. "You hear about a lot of former players suffering from depression and dementia.
"Or the suicides," Morgan said. "[The NFL] could and should be a leader in this. If there's any evidence that this could help players, they owe it to us to explore it ... It's a legitimate ask."
Morgan went on to tell Katie Couric in an exclusive interview: "Given how much influence the NFL has on society, I think it would help the greater good. There's a lot of people suffering and a lot of people that can benefit from cannabis as a medical treatment."
Morgan, a current executive MBA candidate at the University of Miami, took notice when seven-year NFL veteran Eugene Monroe became an outspoken advocate for "When The Bright Lights Fade," a PSA and fundraising campaign aimed to help endow a series of pilot research studies that examine the impact of cannabinoid therapies on current and former NFL players.
"After researching, finding out more and more about it, I realized this is something guys should know about," Morgan said.
This is not about smoking marijuana. Derrick is calling on the league to help fund research to find out the benefits of cannabidiol (CBD,) as the growing scientific and anecdotal evidence suggests it may be able to provide relief to individuals suffering from the effects of CTE and other neurological disorders.
"Derrick is a valued member of the Tennessee Titans," said his club. "We respect Derrick a great deal, and we believe our players always have the right to express their viewpoints on topics about which they are passionate."
Thanks to the generous donations and support from players like Morgan, Monroe, Jake Plummer and in-kind donations from various athletes in the NBA, MLB and UFC, "When The Bright Lights Fade" raised over $100,000, allowing Johns Hopkins University and the University of Pennsylvania to initiate two separate preliminary research studies.
"We're basically just looking for signals to tell us what type of research needs to come next," says Ryan Vandrey, associate professor of psychiatry and behavioral sciences at Johns Hopkins. "We're not looking for answers because we still need to figure out what the questions are. We're looking for basic information to form a hypothesis that can be tested in a more controlled study."
The PSA, created by Colorado-based nonprofit Realm of Caring, in partnership with CW Hemp, will continue to raise funds for additional, large-scale studies that will further explore how compounds within the cannabis plant can benefit athletes, particularly in sports where there is an increased risk of head trauma such as football, soccer and hockey. Help continue to fund this groundbreaking study here.
"With all we know about the benefits of cannabinoids, we really haven't begun to scratch the surface yet," said Ryan Kingsbury, spokesperson for CW Hemp. "This research is a critical first step to better understand the wide range of benefits cannabis has to offer."
Photo of Derrick Morgan: Rant Sports