California: Adult Use of Marijuana Act (AUMA) Qualifies For November Ballot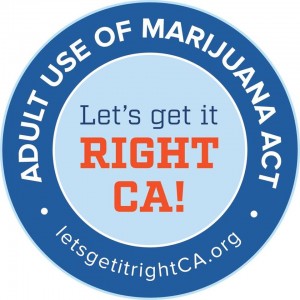 The campaign in support of the Adult Use of Marijuana Act (AUMA) on Tuesday applauded the announcement by Secretary of State Alex Padilla that the measure has officially qualified for the November 8 General Election ballot in California.
"Today marks a fresh start for California, as we prepare to replace the costly, harmful and ineffective system of prohibition with a safe, legal and responsible adult-use marijuana system that gets it right and completely pays for itself," said Jason Kinney, spokesperson for the Adult Use of Marijuana Act.
"This measure reflects years of hard work, diverse stakeholder input and broad, bipartisan public support," Kinney said. "A growing majority of Californians support a smarter approach to marijuana and we're gratified that voters will finally have the opportunity in November to pass comprehensive, common-sense policy that protects children, local control, public health and public safety, saves state and local taxpayers hundreds of millions of dollars, funds critical local programs, and serves as a model for the rest of the nation."
The coalition of endorsers in support of AUMA is the largest ever formed in support of marijuana policy reform in the state, according to organizers.
Public opinion polls over the past two years have repeatedly shown growing support among California voters for statewide marijuana legalization – most recently by the Public Policy Institute of California (May 25).
AUMA has been endorsed by:
Lieutenant Governor Gavin Newsom
U.S. Rep. Dana Rohrabacher (R-Huntington Beach)
U.S. Rep. Ted Lieu (D-Torrance)
U.S. Rep. Jared Huffman (D-San Rafael)
California Medical Association
California Council of Land Trusts
California Cannabis Industry Association
California NAACP
Drug Policy Alliance
Marijuana Policy Project
National NORML
ACLU of California
California Democratic Party
California Young Democrats
Los Angeles County Democratic Party
San Francisco Democratic Party
Los Angeles Community Health Project
Sacramento Black Chamber of Commerce
Blacks in Law Enforcement of America
National Latino Officers Association
William C. Velasquez Institute
The Adult Use of Marijuana Act closely adheres to the Lieutenant Governor's Blue Ribbon Commission on Marijuana Policy and the new medical marijuana laws recently passed by a bipartisan majority of the Legislature and signed by Governor Brown (SB 643, AB 266 and AB 243).
Artisanal mom-and-pop cannabis cultivators and medical marijuana providers have expressed concern that AUMA unduly favors deep-pocketed corporations over small business entrepreneurs.