Arizona: Campaign to Regulate Marijuana Like Alcohol Submitting Signatures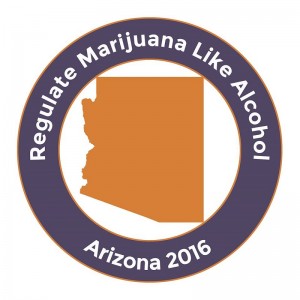 On Thursday, June 30, at 10:30 a.m., campaign leaders and supporters will hold a news conference just prior to handing over more than 100 boxes of petitions to state officials
The Campaign to Regulate Marijuana Like Alcohol (CRMLA) will submit more than 100 boxes of petitions to state officials on Thursday to place an initiative on the November ballot that would end marijuana prohibition in Arizona.
Campaign leaders and initiative supporters will hold a news conference at 10:30 a.m. in a temporary office located on the second floor of 77 E. Weldon Ave. in Phoenix, where representatives of the Arizona Secretary of State's Office will be accepting and reviewing the petitions.
Initiative backers need at least 150,642 valid signatures of Arizona voters to qualify the measure for the November ballot. At Thursday's news conference, they will announce the total number of signatures they will be submitting.
The proposed initiative would allow adults 21 and older to possess limited amounts of marijuana; establish a system in which marijuana is regulated similarly to alcohol; and enact a 15 percent tax on retail marijuana sales, from which a majority of the revenue would be directed to Arizona schools and public education programs.
WHAT: Submission of more than 100 boxes of petition signatures in support of the initiative to regulate marijuana like alcohol in Arizona
WHEN: Thursday, June 30, 10:30 a.m. MST
WHERE: 77 E. Weldon Ave., 2nd Floor, Phoenix
WHO: J.P. Holyoak, CRMLA chairman
Kathy Inman, co-chair of Parents for Responsible Marijuana Regulation
Campaign leaders and initiative supporters