North Carolina: Farmers Think Hemp Offers Great Potential for State's Economy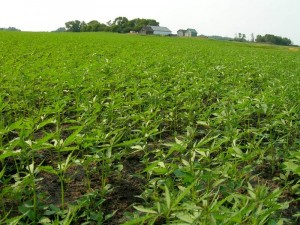 Hemp farmers believe the crop has great potential for North Carolina's economy
By Michael Bachara
Hemp News
The North Carolina General Assembly passed industrial hemp legislation in 2015, which was signed into law by former Gov. Pat McCrory. After two years of establishing bureaucratic rules, which include licenses to import hemp seed, a license to plant the hemp seed and consent to THC testing and GPS tracking from the Department of Agriculture, farmers are growing the crop in 2017.
Mann Mullen, a Franklin County farmer, is turning to industrial hemp. Mullen's business, Mullen View Farms, one of 75 farms in North Carolina that recently earned state approval to test the crop's viability, is looking forward to the new crop's potential.
"We hope to generate the cash to stay on the family farm," Mullen said. "It's hard to stay on the family farm if you look at the prices of soybeans, the prices of corn, the price of wheat. It's almost impossible to grow and make a profit large enough to feed your family."
"We don't know the yield," Mullen said. "But we do know we're going to give it everything possible."
Johnny Vollmer, a farmer working on the 150-acre farm who is starting his own merchandise company called "Johnny Hempseed," believes hemp could be used in several different industries.
"With fiber, you can go in multiple directions," Vollmer said. "You can go in the car industry to replace fiberglass in the car panels. You can go to the textile industry to create fabric, you can go into the rope industry."
"It's trial and error," Sandy Stewart, Vice Chair of the N.C. Industrial Hemp Commission, said. "It's a new crop in an undefined new market. If it jells together, it's going to take time."